Sacrifice a 6-year-old child: the accused told the story of dreams and sacrifice
Delhi murder case; After consuming ganja, Two slit throats of 6-year-old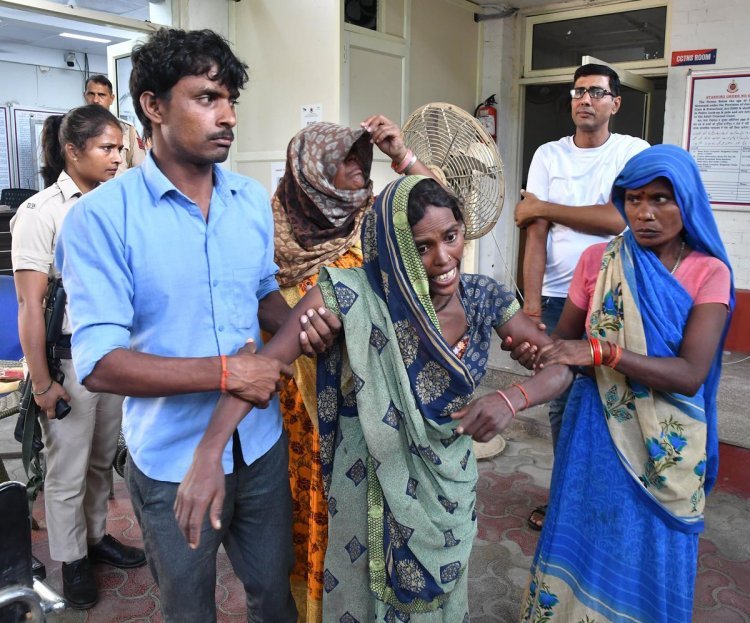 In Delhi, two youths killed a 6-year-old boy by slitting his throat. The incident took place on Saturday night at the construction site of CRPF Headquarters in the Lodhi Colony area. The accused had consumed ganja before committing the murder. He confesses his crime and tells the story of Sapne, Shiva and Bali to the police.
The two youths who have been arrested by the police are Vijay and Aman. Both hail from Bihar and work as cement cutters at the construction site. The name of the child who was murdered is Dharmendra. Dharmendra's father Ashok is also a labourer. He hails from Bareilly, UP.
At the construction site where everyone used to work, bhajans were going on at night. Women and Ashok were also involved in this. Accused Vijay reached here after drinking ganja. He asked for incense to worship Shiva, but the woman refused. Thereafter he returned to his slum.
Vijay told the police that we had eaten Shiva's prasad. After this, he had a dream that Lord Shiva was asking for the sacrifice of the child. Dharmendra, 6, appeared alone at around 10:30 in the night. The child knew Vijay and Aman. Taking advantage of this, the accused took her to their slum. The child's throat was slit with vegetable-cutting knives.
The forensic team has recovered both the knives used in the murder. Both the accused have been arrested. The child's father Ashok told the police that Dharmendra did not show up for a long time during the bhajan. After that, the search for him started. Blood splatters were seen near the slum of the accused. On knocking, the accused did not open the door. When Ashok forcibly opened the door, Dharmendra's body was lying on the floor.