Pro-Pilot minister said - Rumor about forming a new party: Said - every year on June 11
Pro-Pilot minister said - Rumor about forming a new party: Said - every year on June 11, there is a tribute program, do not link it with the party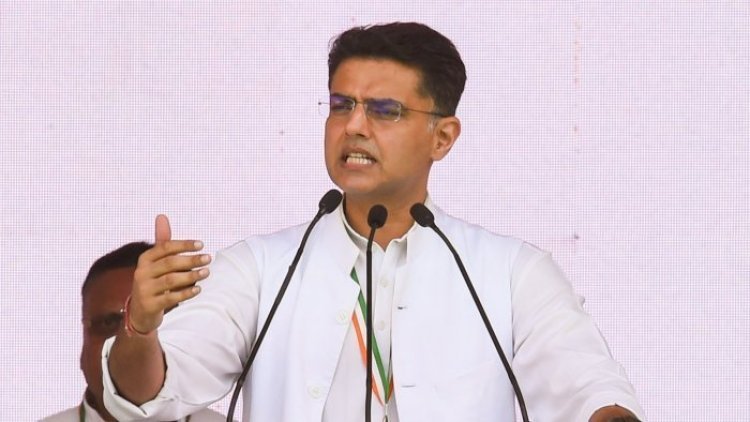 Sachin Pilot's pro-minister Murari Meena has dismissed the discussions of Pilot forming a new party as baseless rumors. Agriculture Marketing Minister Murari Lal Meena said in a conversation with the media in Jaipur – I do not think anything like this, in my view, everything is a rumor. We are all soldiers of the Congress party. Both the leaders have met the party's high command. We all will fight the elections together.
Murarilal Meena said- Every year on June 11, a program is organized in Dausa on the death anniversary of Rajesh Pilot. Every year a tribute meeting is held in the program of his death anniversary. This is an annual system. People don't know this, they are calculating according to their own. Thousands of people come to the tribute meeting on June 11, this time also they will come. Apart from this, there is a program for unveiling the statue of Rajesh Pilot in the Gurjar hostel. Sachin Pilot will unveil the statue of Rajesh Pilot at Gurjar Hostel.
On the possibility of Pilot forming a new party, Murarilal Meena said – I never believe in possibilities, it is useless. We are Congress people, we run on the basis of Congress ideology. Our ideology does not match with BJP. On the question of going together to form a new party, Meena said that some people keep talking about all this, I think these things have no power.
Meena said - Big leaders don't know and high command knows, I am not very close to the high command. I work for the party, and according to what I know, we all will work together. It doesn't matter from my point of view. I don't think there is such a thing.