Woman commits suicide by hanging herself in Jaipur: Relatives quietly took away dead body
Woman commits suicide by hanging herself in Jaipur: Relatives quietly took away the dead body, took possession of the dead body before cremation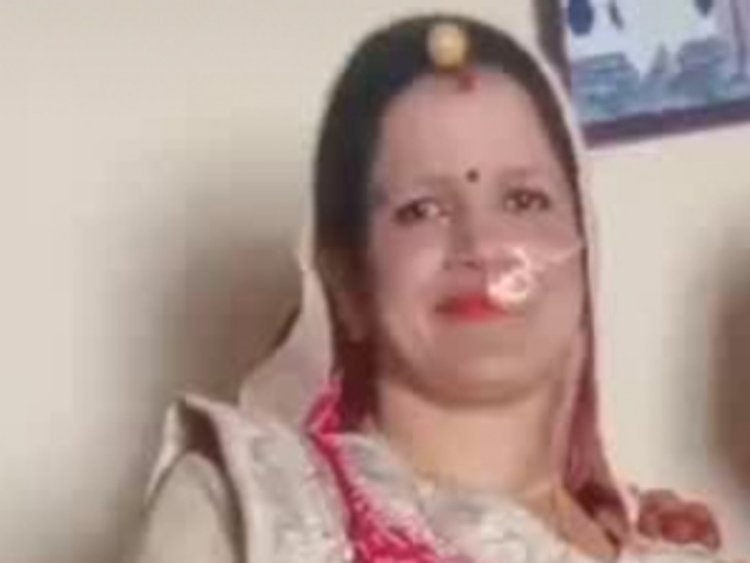 A woman committed suicide by hanging herself in Jaipur on Monday evening. After quietly removing the dead body from the noose, the relatives took it to their village. On the information of the murder, the police reached the cremation and took the dead body into custody. The police handed over the dead body to the relatives after getting the post-mortem done by the medical board. The father of the deceased has registered a case accusing the in-laws of murder.
SHO (Mansarovar) Haripal Singh told that the deceased Anita (30) daughter Bhura Ram was originally a resident of Jat Colony Bhankrota. She was married to Krishna Kumar, a resident of Ramsinghpura Sanganer Sadar. The couple has a 15-year-old daughter Priyanshi and an 8-year-old son Aryan. He lived with his family in Mangyawas Mansarovar's Ashok Bihar.
Krishna Kumar does the work of selling wheat. He had gone out of his work on Monday. His wife Anita was alone at home with both the children. At around 4 pm, Anita committed suicide by hanging herself in the room. When the gate of the room was not opened, the son-daughter pushed and opened the gate with the help of neighbors. On going inside the room, Mother Anita was found hanging. The dead body was brought down by cutting the noose of the saree.
The children informed Father Krishna Kumar about the mother's suicide. The father returned home, along with his children and family silently took the dead body to his village Ramsinghpura without telling anyone. The next morning they started preparing for the cremation. On coming to know of Anila's death late at night, the Pihar side informed the police control room. Mansarovar police station reached his village on Tuesday morning at 4 am on the information of the cremation of the dead body silently. The police team took possession of the dead body even before the cremation. Police kept the body for postmortem in the mortuary of Jaipuria Hospital.
Bhura Ram, the father of deceased Anita, has registered a case of murder at Mansarovar police station. It is alleged that Anita was murdered by her husband, both son-daughter and mother-in-law and father-in-law. The in-laws have strangled her to death. After which they quietly took the dead body to their village for disposal. No one from Pehr was allowed to even get the information. On coming to know of Anita's death before cremation, the police took possession of the body.
SHO (Mansarovar) Haripal Singh says that on Tuesday morning with the help of the City FSL team collect evidence. The post-mortem of the body has been conducted by the Medical Board. A mark was found on the neck of the deceased. The murder-suicide case will be revealed only after the post-mortem report comes.