One terrorist killed by Jaish-e-Mohammed in Jammu and Kashmir: One Army jawan and 2 civilians also injured
One terrorist killed by Jaish-e-Mohammed in Jammu and Kashmir: One Army jawan and 2 civilians were also injured in an encounter in Kulgam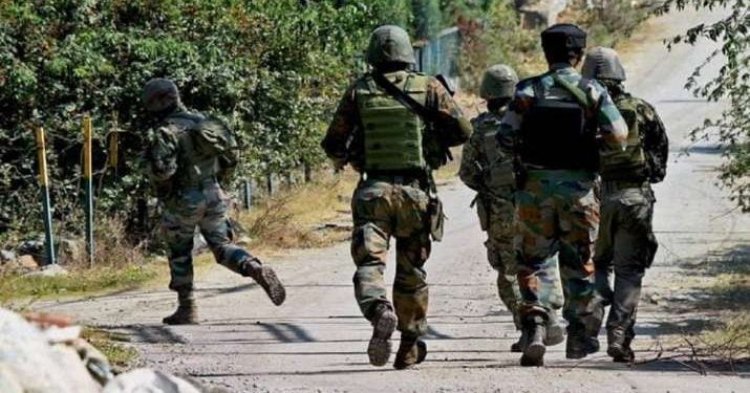 An encounter broke out between security forces and terrorists on Monday night near the Wes Batpora area in the Kulgam district of Kashmir. Security forces killed a terrorist or the terrorist organization Jaish-e-Mohammed. An army jawan and two civilians were also injured in the encounter. Security forces had received news of 2 terrorists hiding in the area. After this, the police started a search operation in the area, during which the terrorists started firing at them. In response, the security forces also started retaliatory action.
Earlier on September 25, the army and police killed two terrorists in Kupwara. This action was taken near LOC Tekri Nar. Two AK-47 rifles, 2 pistols and 4 hand grenades were recovered from both the terrorists. According to the news agency, both terrorists were trying to enter India through the border. Their efforts were foiled by the security forces.
Earlier on September 14, two terrorists were killed by security forces in the Nowgam area of ​​Srinagar, Jammu and Kashmir. Both were identified as Ejaz Rasool Nazar and Shahid Ahmed of Pulwama. They were associated with the terrorist organization Ansar Ghazwat-ul-Hind (AGuH). Both the terrorists were involved in the killing of Munir ul Islam, a labourer from Bengal in Pulwama on 2 September.
On September 12, an encounter took place between security forces and terrorists in the Hef Shirmal area. Police and security forces were jointly conducting the operation against the terrorists. One terrorist was killed in this. Security personnel was also injured.
On September 6, two terrorists were killed in an encounter between security forces and terrorists in Anantnag. Police had received information about terrorists in the Poshkriri area of ​​the district, following which a joint search operation was conducted by the police and the army. During this, the terrorists started firing. In retaliation, 2 terrorists were killed by the security forces. On September 7 also, two terrorists were killed in an encounter with Anantnag police at Thajiwara in the Bijbehara area of ​​Anantnag.