Mukesh Ambani said - India can become a $ 40 trillion economy by 2047
Mukesh Ambani said - India can become a $ 40 trillion economy by 2047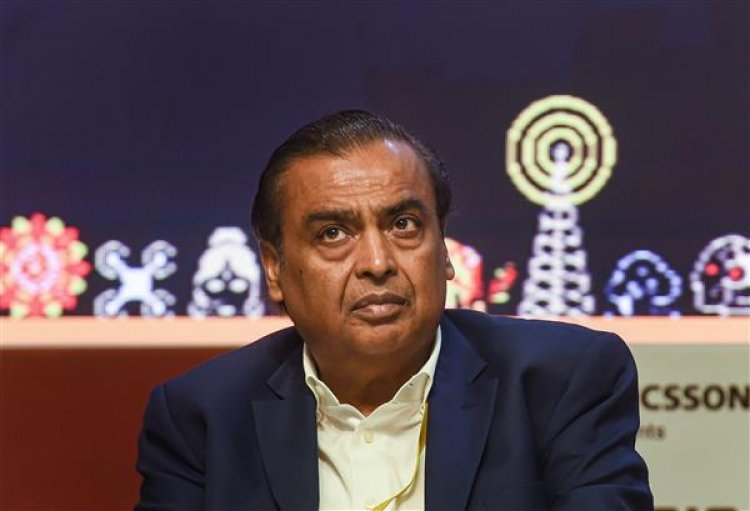 The world is looking at the 21st century as 'India's century', and the country could become a '40 trillion dollar economy' by 2047. Reliance Industries Limited (RIL) Chairman Mukesh Ambani said this on Wednesday in a virtual address on the occasion of the 90th birthday of the company's founder and his father Dhirubhai Ambani. He also said that the next 25 years would be the most transformative in India's 5,000-year-old history.
On the future of RIL, Mukesh Ambani said that the company will continue to grow like a 'banyan tree'. "Its branches will spread wider and its roots will be deeper," he said. We will always remember with great gratitude our founder, Dhirubhai Ambani, who sowed the seed of this tree. Ambani also lauded the leadership of his son Akash Ambani and daughter Isha Ambani, who head Reliance Jio and Reliance Retail, respectively.
He said, 'Under the leadership of Akash Ambani, by 2023 Jio will be 5G across the country. I congratulate the Jio team for further consolidating their No. 1 position. Jio Platforms should now be ready to deliver unique digital solutions to both the domestic and international markets, India's next big opportunity.' Ambani claimed that under Isha's leadership, RIL's retail business "has grown exponentially".
Pointing to the generational shift, Ambani said the group has started doing two key things - empowering RIL with young leaders and enriching RIL with fresh talent capital. "We will pay a lot of attention to develop the capacity, capability and competence to serve the nation," he said.
Mukesh Ambani recalled a message from Dhirubhai Ambani, saying, 'My father taught me and all his colleagues that winning in business requires both leadership and teamwork. All of you who watched the FIFA final match would agree that Messi could not have won the cup on his own. Similarly, Argentina also could not have won had it not been for Messi's leadership.
Emphasizing the importance of adopting a futuristic approach, Ambani said, "The next major growth cycle at Reliance will not be resource-driven, but innovation-driven." He congratulated the company's new mobility team which has delivered the world's first, made-in-India hydrogen engine-powered heavy-duty truck. Ambani further said that RIL's new energy business has the potential to transform not only the company and the country but the entire world.