Leaders who called the word Hindu dirty were adamant on the statement
The leaders who called the word Hindu dirty were adamant on the statement: Prove it wrong, I will leave the legislature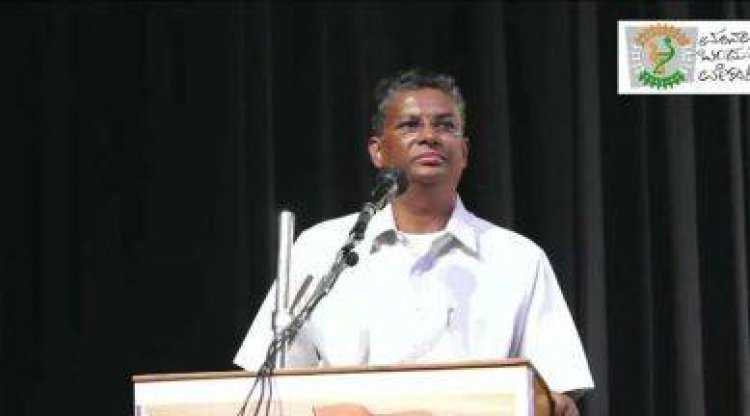 Karnataka Congress MLA Satish Jarkiholi has refused to apologize for his statement that the word Hindu is of Persian origin. He has said that he is ready to resign from the post of MLA if someone proves him wrong.
A day earlier, he had said that the word Hindu comes from Persia and it means extremely shameful. Without knowing its meaning, importance is being given to the word Hindu. There was a lot of controversy over his statement, but he is still adamant about his point.
By issuing a video statement, he said- 'There is nothing wrong in what I said. There are thousands of such records in which it is written how this Persian word (Hindu) came to be. It is also mentioned in Swami Dayanand Saraswati's book Satyarth Prakash, Dr. GS Patil's book Basav Bharat and Bal Gangadhar Tilak's Kesari newspaper. These are just a few examples, there are many such articles on Wikipedia or other websites. You should read them.
Talking to the media, he said that if someone proves him wrong, he will not only apologize for his statement but will also resign from his MLA post.
Jarkiholi, who was a minister in the Karnataka government, had made a controversial statement on the word Hindu at a program in Belagavi district on Sunday. He had said, 'Where did the word Hindu come from? Is this ours? It is from Persian (Persia). Iran, Iraq, Uzbekistan, Kazakhstan. Then how did the word Hindu become yours?
This should be discussed in detail. Now look on WhatsApp and Wikipedia. This word is not yours. Then why have you put him on his head so much? I am not saying this.' This video of him is viral on social media.
The BJP targeted Congress over this statement and termed it as a vote bank industry. BJP spokesperson Shahzad Poonawalla said, "After Shivraj Patil, now Karnataka Congress Committee working president Satish Jarkiholi has insulted Hindus by provoking them. This is not a coincidence. The vote is a bank industry.
Congress general secretary and Karnataka in-charge Randeep Surjewala said Jarkiholi's statement was unfortunate and deserves to be dismissed. We also condemn it. Hindutva is a way of life and civilization. Congress respects every religion.
For Latest Update from Sangri Today Like us on Facebook and Follow on Twitter. Fore Latest Video News Subscribe our channel on YOUTUBE. Also Join Our Telegram Channel