KGF: Chapter 3 Hinted in Anniversary Video as Fans Await the Next Instalment of the Blockbuster Franchise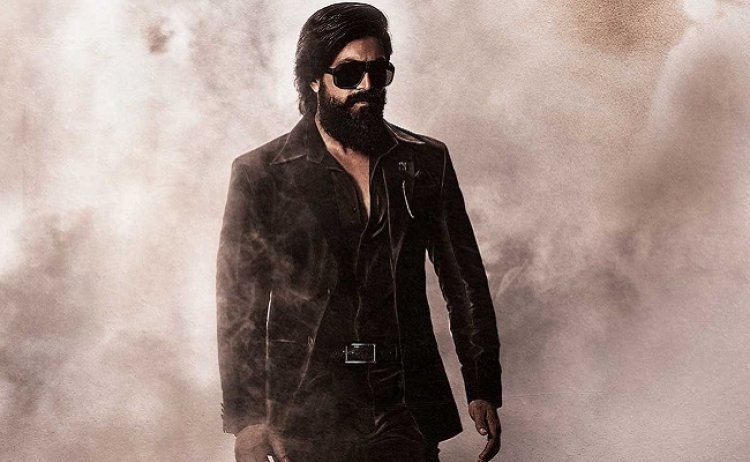 KGF: Chapter 3 Hinted in Anniversary Video as Fans Await the Next Instalment of the Blockbuster Franchise
The Sandalwood pan-India blockbuster, KGF: Chapter 2, recently completed its first anniversary, and the makers celebrated the occasion by releasing a video that showcased the journey of the film. However, it was the last shot of the video that has fans hyped up with excitement as it hinted at the arrival of the third instalment of the KGF franchise.
Directed by Prashanth Neel and starring Yash as Rocky Bhai, KGF: Chapter 2 boasted an impressive cast, including Sanjay Dutt, Ravina Tandon, Srinidhi Shetty, Archana Jois, Vasistha N. Simha, and Rao Ramesh, among many others. The film set the box office on fire with its massive opening collection of Rs 54 crore in the Hindi market and a total worldwide collection of Rs 1200 crore, establishing Kannada cinema on the global map.
Hombale Films, the production house behind KGF: Chapter 2, also shared a poster of the film on the occasion, encapsulating the success of the film in a caption that read, "He came, He saw, He conquered. One year ago today, #KGFChapter2 took us on an unforgettable journey filled with breathtaking action, intense emotions, and larger-than-life characters. The film's release was nothing short of a festival, with fans..."
While the release date for KGF: Chapter 3 has not been confirmed yet, the makers have announced that the film will hit theatres in 2025. The news has already excited fans, who can't wait to see what the third instalment of the franchise has in store for them.
The success of KGF: Chapter 2 and the excitement surrounding the hint of a third instalment is a testament to the growth of the Kannada film industry and its increasing influence in the Indian film industry. Directed by the talented Prashanth Neel and starring the charismatic Yash, the KGF franchise has become a phenomenon, showcasing the rich storytelling and cinematic capabilities of Sandalwood to audiences worldwide.