In this episode of Koffee With Karan 7, Vijay Deverakonda speaks about his relationship with Rashmika Mandana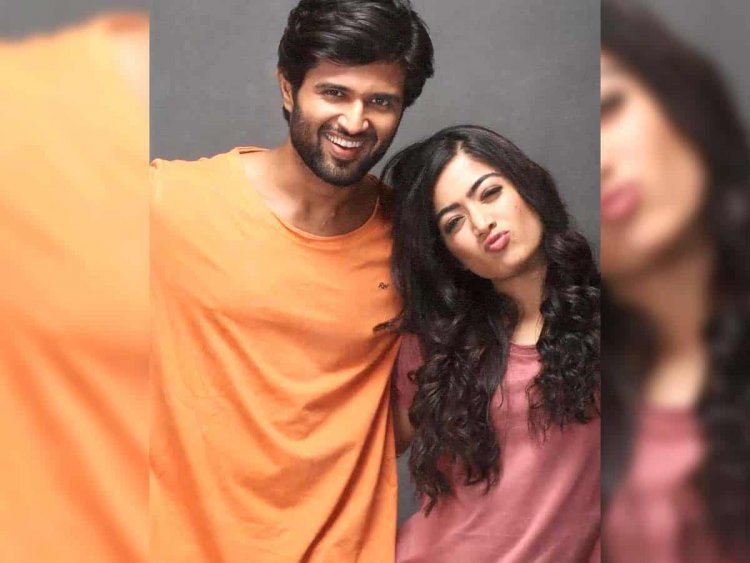 The seventh season of the well-known discussion programme Koffee With Karan, which is hosted by none other than the filmmaker Karan Johar, premiered a few weeks ago. The audience was looking forward to the debut of the new episodes just as enthusiastically as Karan himself was about the show's return, this time on OTT.
The most recent episode of Koffee With Karan 7 featured the South's breakout sensation Vijay Deverakonda and his Liger co-star Ananya Panday after starring Akshay Kumar-Samantha Ruth Prabhu, Sara Ali Khan-Janhvi Kapoor, and Ranveer Singh-Alia Bhatt. The two together made up the episode, which included everything from sombre reactions to outrageous entertainment. However, Vijay's remarks on Rashmika Mandana, who plays the lead character in Pushpa: The Rise, and their romance drew our attention.
Given that Vijay and Rashmika had been seen together numerous times, it was not shocking when Karan Johar questioned Vijay about their relationship. Deverakonda answered the question while maintaining secrecy by noting, "At a very young age in my life, we collaborated on two films." I adore her and think she is adorable. We have a great friendship. Through movies, we may share a lot of highs and lows. A connection is made. "
Karan continued by pressing Vijay about his guarded approach to dating. The Liger actor said in response to Karan, "I'll tell it out loud; until then, I don't want to offend anyone who loves me. You are so beloved as an actor, and many people have your posters on their phones and walls. They show me such a lot of love and gratitude that I don't want to hurt their feelings.
For Latest Update from Sangri Today Like us on Facebook and Follow on Twitter. Fore Latest Video News Subscribe our channel on YOUTUBE. Also Join Our Telegram Channel