Doctors will be on strike on February 11
Doctors will be on strike on February 11: OPD will not run in a private hospital in protest against the Right to Health Bill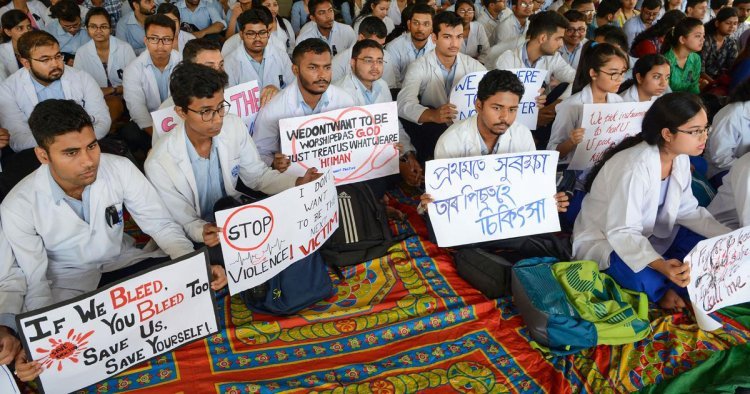 Doctors across the state will be on strike on February 11 to protest against the Right to Health Bill being brought in Rajasthan. On this bill, the select committee of the Vidhan Sabha will also take suggestions from the doctors on February 11 after listening to their side. OPD in private hospitals will remain completely closed during this strike, although no decision has been taken on whether the emergency service will remain closed or not.
Doctors and private hospital operators have formed the State Joint Action Committee to oppose the bill. Today, this committee has announced the bandh after discussing it with private hospital operators and doctors there. The members of the committee allege that the state government is adamant to get this bill passed despite protests from all the doctors across the state. There are many such flaws in this bill due to which all the doctors and hospital operators are opposing it. The government is not listening to the doctors on these issues.
Even last year when the government brought this bill to pass in the assembly, there was strong opposition to the bill in the entire state. After this, the government sent it to the select committee in view of the opposition.