CM Shinde said - This is the government of the common people
CM Shinde said - This is the government of the common people: Regarding the FIR on Sanjay Raut, said - Law and order is the responsibility of the government, and action will be taken if disturbed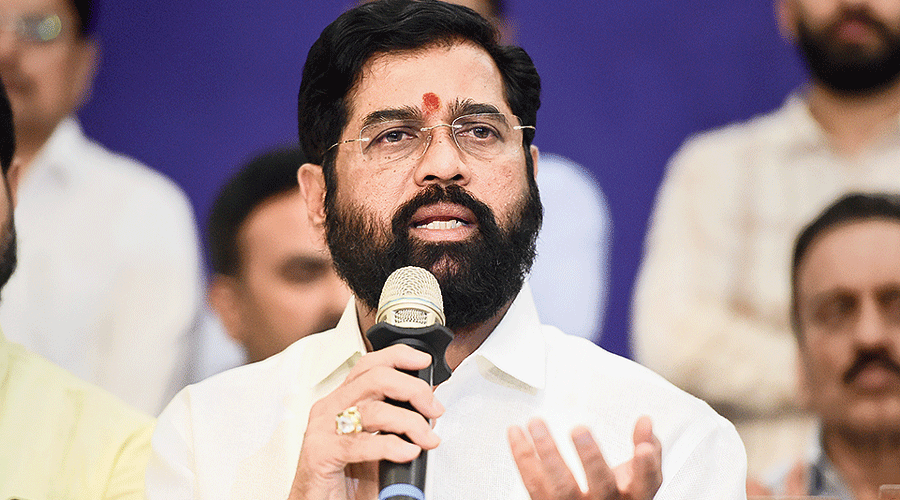 Maharashtra Chief Minister Eknath Shinde said that the projects and schemes which were stopped during the tenure of the Maha Vikas Aghadi government, have been restarted. The public will see our work. On the Election Commission's decision on the Shiv Sena party, Shinde said that the EC is an autonomous body and has taken a decision on the basis of merit. We have presented lakhs of affidavits, the affidavits presented by the Uddhav group are fake.
Regarding the FIR lodged against Sanjay Raut, CM Shinde said that it is the responsibility of the government to maintain law and order. If anyone tries to disturb it, action will be taken. It doesn't matter whether the person is big or small.
We will not misuse power. This is the government of the common people. We are taking forward the ideology of Balasaheb Thackeray. We have no claim on any of his property. We will take the state forward. People know what they (Uddhav Thackeray faction) did to get his property.
An FIR has been lodged in Nashik against Uddhav Thackeray faction leader Sanjay Raut for making objectionable remarks against CM Eknath Shinde during a press conference.
Raut had claimed that a deal worth Rs 2000 crore has been struck to buy Shiv Sena's name and election symbol Tir-Kaman. This is absolutely true. A builder close to the ruling party has shared this information. They will reveal it soon. On this claim, CM Eknath Shinde's MLA Sada Sarvankar had asked whether the cashier of that deal was Sanjay Raut.