Civil Lines ROB project stuck: JDA removes contractor firm for negligence in work
Civil Lines ROB project stuck: JDA removes contractor firm for negligence in work; 3.30 crore recovered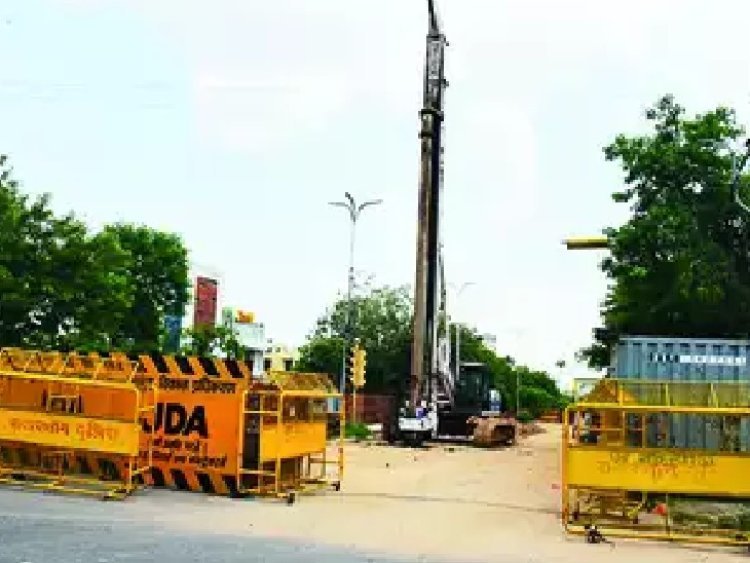 The work of the Railway Overbridge (ROB) being constructed at the Civil Lines gate in Jaipur will now be completed with delay. JDA has removed the company to which JDA has given the contract to make it. Due to negligence in work and delay in work, JDA has taken this action. Not only this, but JDA has also recovered Rs 3.30 crore from the contractor firm.
Officials monitoring the project in JDA said that the company stopped work in November last year. We also gave three notices as per the rules to start the work again, but the company did not start the work. Time was till January 13 to respond to the final notice. Even after that, no reply was submitted by the company. Due to this, the company was debarred today. Officials told that now the process of the tender will be started afresh for the construction of this ROB.
To get rid of the problem of daily traffic jams at Civil Lines gate, there was a plan to make ROB here. After this, JDA tendered it in January 2021 and got its work started in April. The work of this project was given to MD Engineers and Contractors for 36 crores. Along with this, the company was given time to complete this project in one and a half years. The work stopped due to the second wave of Kovid, after which the deadline for completing the project was fixed as October 2022. By this deadline, the company had completed only 10 percent of the work and then closed the project.
Jaipur-Delhi and Jaipur-Sawai Madhopur railway lines pass through the Civil Lines gate. Apart from this, spare lines of railway are also laid in front of this gate near Jaipur Junction, where trains are used for parking. Every day more than 70 passenger and goods trains pass through this gate. Despite this, daily more than 20 thousand small and big vehicles pass through this railway crossing. Due to this, there is a situation of traffic jams here all the time. In view of this, a plan was made to construct a 17.10-meter-wide and 706-meter-long overbridge from Jacob Road to Jamnalal Bajaj Marg at the gate.
For Latest Update from Sangri Today Like us on Facebook and Follow on Twitter. Fore Latest Video News Subscribe our channel on YOUTUBE. Also Join Our Telegram Channel