Boris Johnson accused of misleading the Parliament: Former PM of Britain said – did not do it intentionally
Boris Johnson accused of misleading the Parliament: Former PM of Britain said – did not do it intentionally; There will be an inquiry in the Partygate case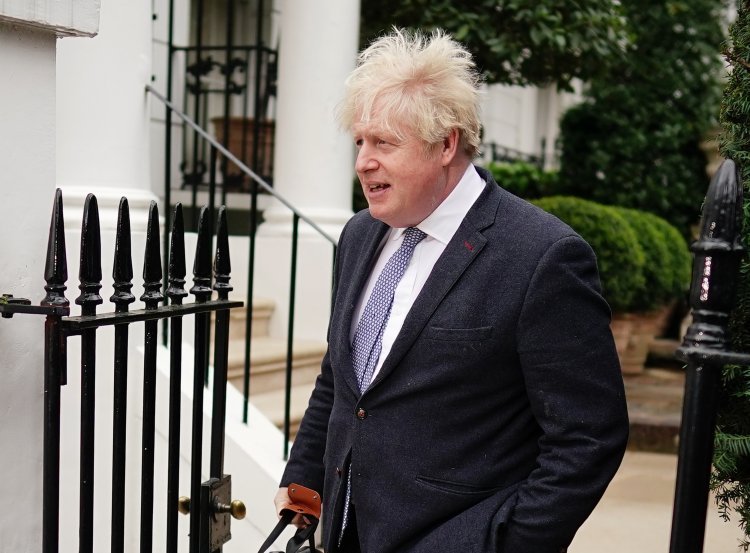 Former Prime Minister Boris Johnson will be questioned today regarding the Partygate case in Britain. Johnson had a party in Downing Street during Covid. Later, when the matter came to light, the correct information was not given to the Parliament. Now Johnson has admitted that he misled Parliament. However, he also said that this mistake happened unintentionally. He can't do it intentionally.
Boris handed over the 52-page file to the inquiry committee. Said in it- I did not mislead the Parliament intentionally or negligently on 1 December 2021, 8 December 2021 or any other date. I only said what my lawyer gave me in writing. Apart from this, the allegations are baseless.
Actually, in the year 2020, there were restrictions in the whole world due to Corona. In Britain too, there was a ban on all kinds of gatherings with the lockdown. Then Johnson had a wine party in Downing Street on his 56th birthday. This party was organized by his wife. In this, along with PM Rishi Sunak, many big leaders of the Conservative Party were present.
When this matter was raised in Parliament, Johnson rejected all the allegations. After this, he was accused of misleading the Parliament 4 times. Now the Privilege Committee of the British Parliament is probing the matter.
If it is proved in the committee's investigation that Johnson deliberately misled the Parliament, then he can be suspended from the Lower House. Earlier, Johnson had to resign from the post of Prime Minister in July 2022 due to several scandals including the Partygate case. Rishi Sunak was also fined by the police in this case.