BJP leader summoned in TRS MLA horse-trading case
BJP leader summoned in TRS MLA horse-trading case: SIT summons BL Santosh to the police station on November 21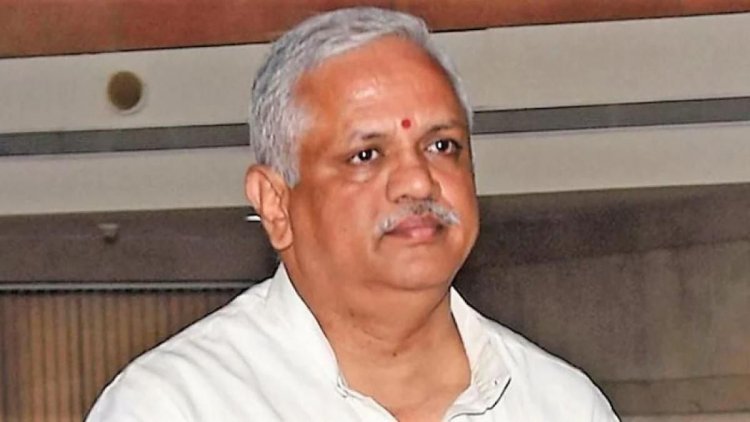 The Horse-trading issue is gaining momentum in Telangana. Horse trading means buying and selling MLAs in politics. In this case, SIT has summoned BJP leader BL Santosh. The SIT has asked him to appear at the police station on 21 November. According to the information, if they do not appear, then their arrest is considered fixed. Here the BJP leader has also decided to file an interim petition in the High Court.
Earlier, in connection with the attempt to buy MLAs in Telangana for 100 crores, the state police had raided 7 places in 4 states. Telangana police arrested 3 people in this case.
Two people have been booked in Telangana. This case has been done on the complaint of TRS MLA Pilot Rohit Reddy. Reddy accused Ramchandra Bharti alias Satish Sharma, a resident of Delhi, and Nand Kumar, a resident of Hyderabad, of being associated with the BJP.
He accused them of sending Ramachandra and Nand Kumar to Hyderabad to meet TRS MLAs and try to break them. For this, both of them were offered to contest on a BJP ticket in the next assembly elections. According to TRS MLA Rohit Reddy, he was offered Rs 100 crore.
Last month, Telangana Chief Minister K. Chandrasekhar Rao accused the BJP of buying MLAs. He had said – Delhi's brokers are working to buy our MLAs by bribing them. 100 crores were offered to our 4 MLAs in a farmhouse in Telangana, but KCR's MLAs are not for sale.
He had informed the police about Operation Lotus. BJP is trying to buy 20-30 of our MLAs to topple our government.
Cyberabad Police Commissioner Stephen Ravindra told that it was the TRS MLAs who had informed us about horse trading. When we raided a farmhouse in Aziz Nagar, we recovered cash and cheques. The commissioner further said that there could have been a deal worth Rs 100 crore or more to buy the MLAs.
TRS's social media convenor Satheesh Reddy has shared a video on Twitter regarding this whole matter. Hotelier Nandu is seen in this. Nandu himself has been accused of buying MLAs. Satish Reddy shared Nandu's photo with Union Minister Kishan Reddy and said that he is close to the BJP.
Satheesh Reddy further said that BJP had given hints of buying MLAs a few days back and today their team was caught red-handed.
For Latest Update from Sangri Today Like us on Facebook and Follow on Twitter. Fore Latest Video News Subscribe our channel on YOUTUBE. Also Join Our Telegram Channel