NDTV slams Times of India for not giving Credit
NDTV slams Times of India for not giving Credit: News headline titles "Gehlot brands Pilot 'Gaddar'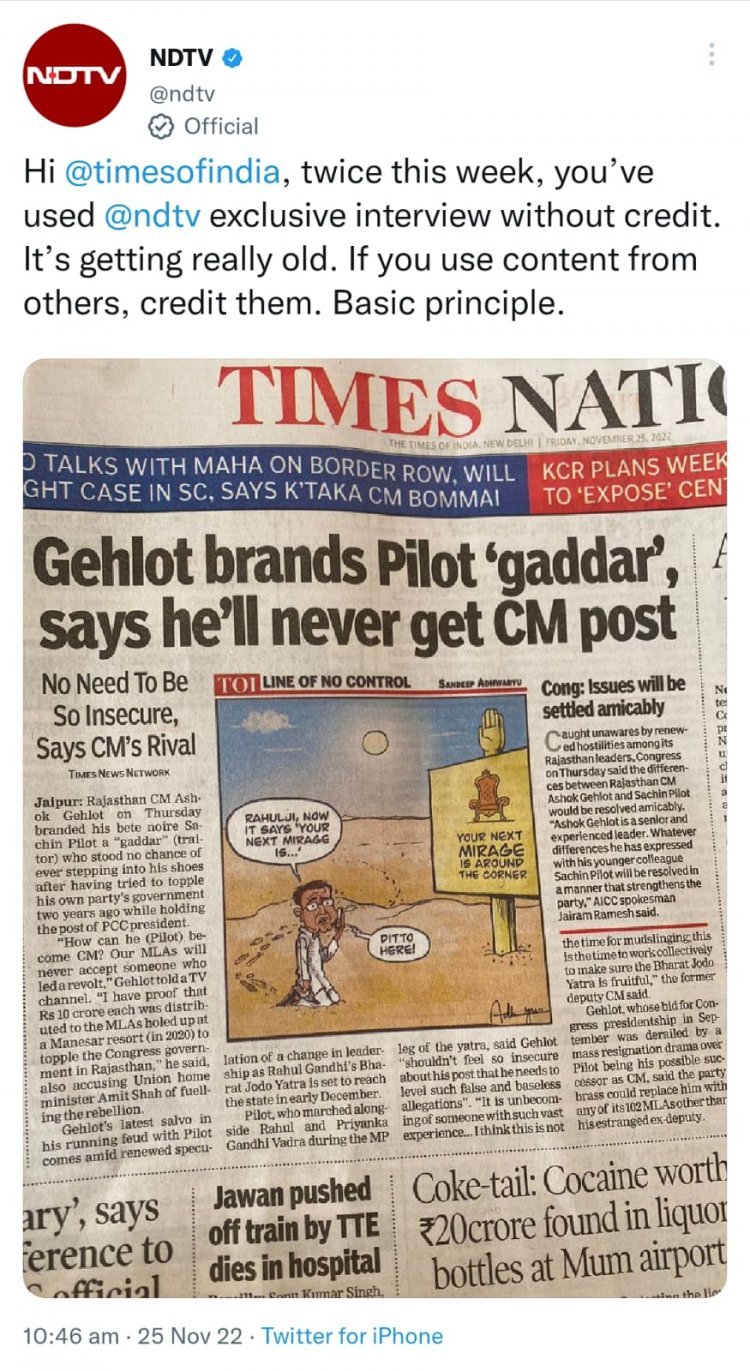 A news headline titled "Gehlot brands Pilot 'Gaddar', says he'll never get CM post' was allegedly published or On Aired by the infamous news organization NDTV that was exactly used by the newspaper organization named Times of India. The tweet was made by the official page of NDTV while tagging the Times of India telling them the basic principle of giving credit to the owners.
Hi @timesofindia, twice this week, you've used @ndtv exclusive interview without credit. It's getting really old. If you use content from others, credit them. Basic principle. pic.twitter.com/S0XN6LAm5H

— NDTV (@ndtv) November 25, 2022
This was also mentioned by NDTV that the Times of India used their exclusive interviews twice this week which made them a little crazy and had made up their mind to teach them a lesson about the basic principle of giving credit to the original creator of the content. What reply will the Times group give is yet to be disclosed but being from the same field of operations might affect their on-field relations with each other?