Biju Patnaik's favourite Dakota plane reaches Bhubaneswar: brought from Kolkata via 3 trucks
Biju Patnaik's favourite Dakota plane reaches Bhubaneswar: brought from Kolkata via 3 trucks; the crowd gathered to watch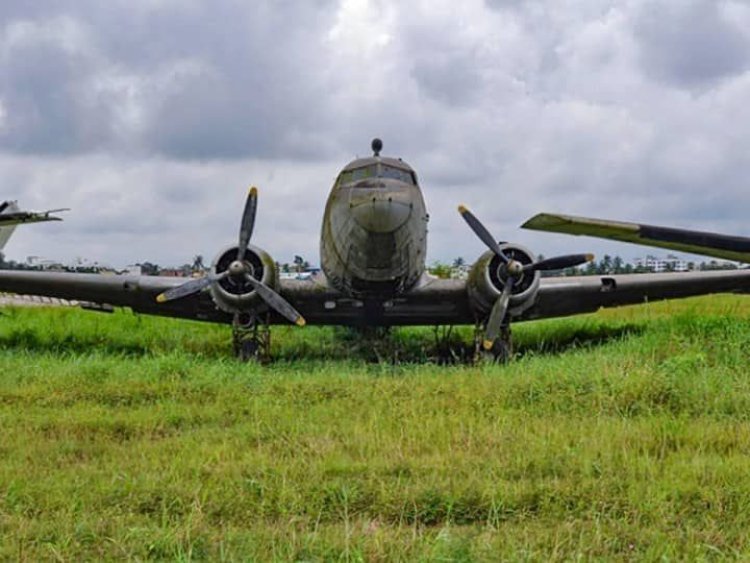 Former Odisha Chief Minister Biju Patnaik's favourite 'Dakota' plane reached Bhubaneswar on Wednesday. It has been brought from Kolkata's Netaji Subhash Chandra Bose airport through 3 trucks. Crowds of people are gathering everywhere to see the plane.
Biju Patnaik secretly transported Indian freedom fighters from one place to another in this plane.
Dakota is a plane carrying soldiers from one place to another. It is approximately 64 feet, 8 inches tall and has a wingspan of 95 feet. 1.1 acres of land have been allotted for this in Bhubaneswar. It will be kept for public viewing.
A team of 10 people was separating its parts for 12 days to bring it from Kolkata to Bhubaneswar. The parts were placed in several large wooden boxes, then shipped from Kolkata. The administration of several districts has been given the responsibility to set up the plane completely.
Odisha Chief Minister Naveen Patnaik's father was Biju Patnaik. Historian Anil Dhir said that Biju was a skilled pilot, who took part in many risky missions. Before joining active politics, Biju Patnaik had established Kalinga Airlines which operated from Calcutta.