Amitabh Bachchan Approves Of Man's Ingenious Haircut To Beat The Heat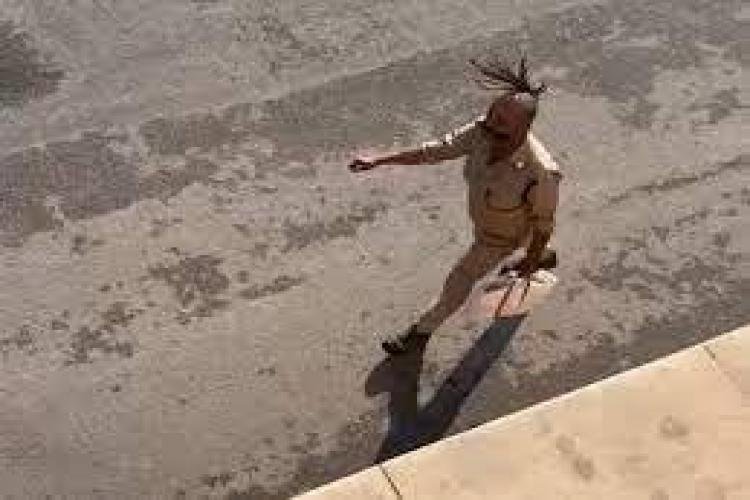 Amitabh Bachchan Approves Of Man's Ingenious Haircut To Beat The Heat
People all across the globe are looking for inventive methods to remain cool due to the intense summer heat. Amitabh Bachchan, a superstar in Bollywood, was drawn to one such inventive strategy. And it's not at all what you would anticipate. Big B posted a clip of an oddly styled dude with a lengthy ponytail. The guy, who was strolling down the street, seemed to be trying to beat the heat by twirling his ponytails like a fan. The megastar captioned the photo with a cheeky twist, "In the heat of the day, he carries his own fan to cool off."
Here is a link to the video:
View this post on Instagram
Over a million people have seen the video and left several comments. While some viewers thought the video was funny and lighthearted, others didn't think much of the joke and called it disrespectful.
A person responded to the video by playfully writing, "Amazing! Please don't let him go.
"Lagta hai Doraemon dekh ke ayaa hai iss liye baalon ko bambu-copter samajh ke udna chahta hai," (It appears like he is inspired by watching Doraemon and wants to fly his hair like a "bambu-copter") was how another user made a parallel to the well-known cartoon character.
"Aladdin ka genie hai who kuch bhi kar sakta hai," someone jokingly said, "is the genie of Aladdin and he can do anything."
Another person made the amusing comment, "Pahli baar dharti par alien dekha gaya," which roughly translates to "First time an alien was seen on Earth."
Amitabh Bachchan's most recent Instagram image didn't please some people since they thought the actor was making fun of the guy.
"Before using his footage, did you get his approval? This is a privacy violation. The importance of consent was stated in another reply.
By adding, "Sir dusron ka mazaak udaana achi baat nahi hai," (Sir, making fun of people is not a decent thing to do), another person showed their dissatisfaction.
In the meanwhile, Amitabh Bachchan, Deepika Padukone, and Prabhas will all be appearing in the much anticipated movie Project-K. In addition, he will play the lead in the movie Ganapath, which stars Tiger Shroff. Then comes Section 84, the next courtroom drama thriller from Ribhu Dasgupta.