Harry-Meghan car chase in New York: Paparazzi follows for 90 minutes
The harry-Meghan car chase in New York: Paparazzi follows for 90 minutes; This is what caused Princess Diana's death in 1997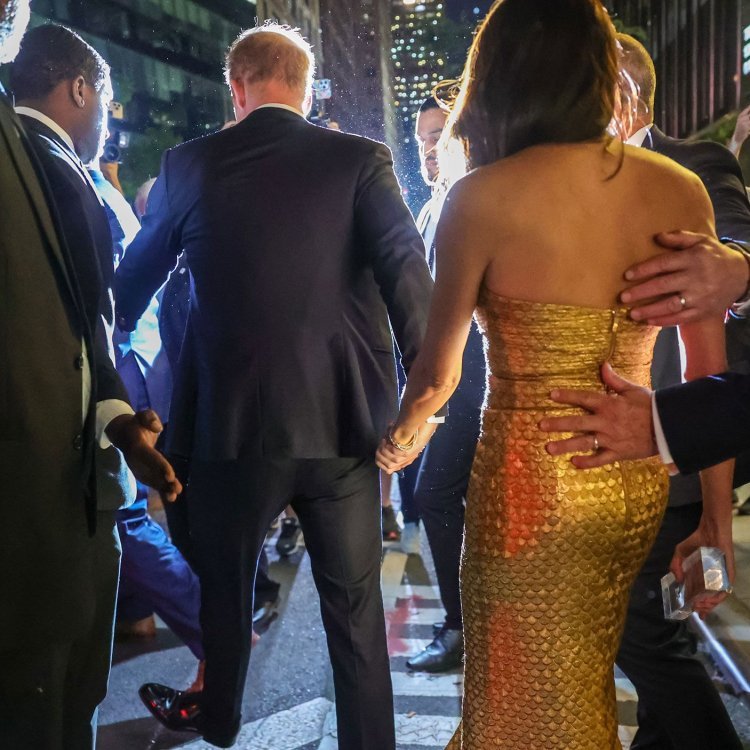 A paparazzi followed Prince Harry and his wife Meghan Markle's car in New York for more than two hours. During this, Harry-Megan looked quite nervous. In fact, in 1997, paparazzi were chasing Harry's mother Princess Diana car, when an accident happened and she died.
According to a CNN report, Harry-Megan were returning from an award function when some paparazzi started taking pictures of them. As soon as Harry-Megan sat in the car, the paparazzi started following them. During this, Megan's mother Doria Ragland was also with him. At present, no one has been arrested in this case.
A spokesperson of Prince Harry said – A paparazzi kept following the car for about 2 hours. Because of this, the car had to be driven very fast. Accidents were saved several times. The car also avoided hitting several pedestrians. A terrible accident could have happened. But it didn't happen. Immediately the car was taken to a police station.
After this whole incident, Harry-Megan sat in a cab. The driver of the cab was of Indian origin. His name is Sukhcharan Singh. He told- I was stopped by a policeman and made two passengers sit. After this, I saw that Prince and Princess of Sussex Harry-Megan were sitting in my cab. Both were looking very scared and nervous. Then a truck came in front of our cab, the road was blocked and suddenly the paparazzi started taking photos again. After this whole incident, Prince Harry asked to take the cab back to the police station.
Police said- A private security team took Harry-Megan to their house. At the same time, the officer of the private security team said - Paparazzi wanted to find out where Harry Megan lives in New York. where is their house? This incident could have been very dangerous. Because Harry-Megan's car did not even stop at the red light. Anyone could have come in front of the speeding car, people could have lost their lives.