America's Silicon Valley Bank bought by First Bank
America's Silicon Valley Bank bought by First Bank: SVB's Deposit will be transferred to First Bank, and 17 branches will open from today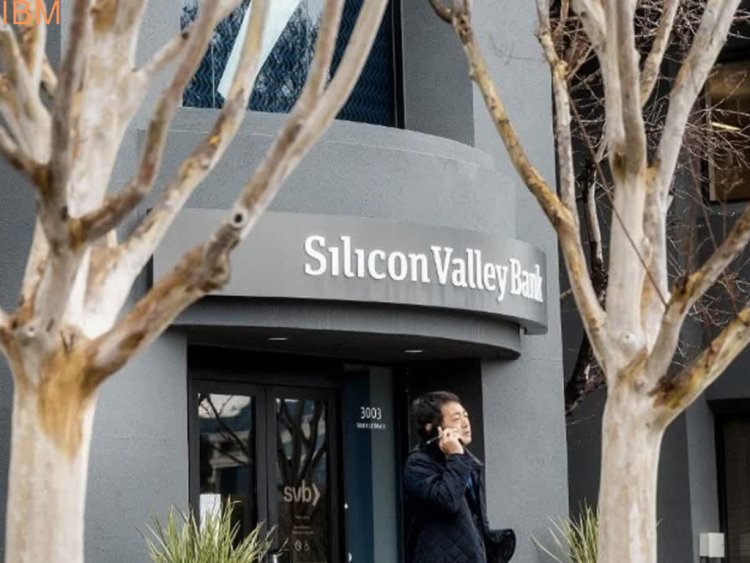 The North Carolina-based lender Persian Citizens Bank and Trust Company has purchased the threatened Silicon Valley Bank (SVB). The bank was seized by American Authorities. In this deal, the First Citizens bought SVB deposits, loans and branches. The US Federal Deposit Insurance Corporation (FDIC) gave this information.
FDIC stated that till March 10, SVB's total asset was around $ 167 billion and the total deposit was around $ 119 billion. In this transaction, Silicon Valley Bank has been purchased at a $ 16.5 billion discount of $ 72 billion. Around 90 billion dollars will be in the receiver of securities and second asset FDIC.
For the protection of depositors, FDIC transferred all the deposits and all properties of the Silicon Valley Bank to the Bridge Bank (National Association- A Full Service Bank) of Silicon Valley, where FDIC operates. The 17 branches of the Bridge Bank will open on Monday, March 27, 2023, as a Persity Bank and Trust Company. SVB deposits will automatically become deposits of First First Citizens Bank.
According to the Federal Reserve, First Citizens located in Rale, Neck, were the 30th largest US bank with $ 109 billion ass by 31 December 2022. After Monday's deal, the firm will reach the top 25 American banks in case of assets.
In March, the regulator ordered the US's 16th largest bank- Silicon Valley to be closed by Regulators. The order was issued by the Department of Financial Protection and Innovation of California. Following this order, the shares of the bank's native SVB Financial Group declined by about 60%. It was then stopped for business.
Silicon Valley Bank had $ 189 billion in deposits in 2021. Silicon Valley Bank had bought several billion dollars of bonds from its customers in the last 2 years but did not get proper returns due to a low-interest rate on this investment. Meanwhile, the Federal Reserve Bank increased interest rates for tech companies.
Most of the SVB customers were start-ups and tech companies that needed money for their business. In such a situation, she started withdrawing money from the bank. Investors in tech companies were reduced due to an increase in interest rates. Due to a lack of funding, companies also started withdrawing their remaining money from the bank. The bank had to sell its assets due to continuous video.
On 8 March, SVB reported that it had sold several bank securities in losses. He also announced selling new shares of $ 2.25 billion to strengthen his balance sheet. This created an atmosphere of fear in many big capital firms and the firms advised companies to withdraw their money from the bank.
Thereafter, SBV's stock declined on Thursday, causing huge losses to other banks' shares. SVB shares were stopped when the investor was not received till Friday morning. Apart from this, several other bank shares were also temporarily stopped on Friday, including First Republic, PacWest Bancorp and Signature Bank.