Active cases of corona in the country crossed 10 thousand: 1805 new patients were found in the last 24 hours
Active cases of corona in the country crossed 10 thousand: 1805 new patients were found in the last 24 hours; Most cases in Gujarat and Maharashtra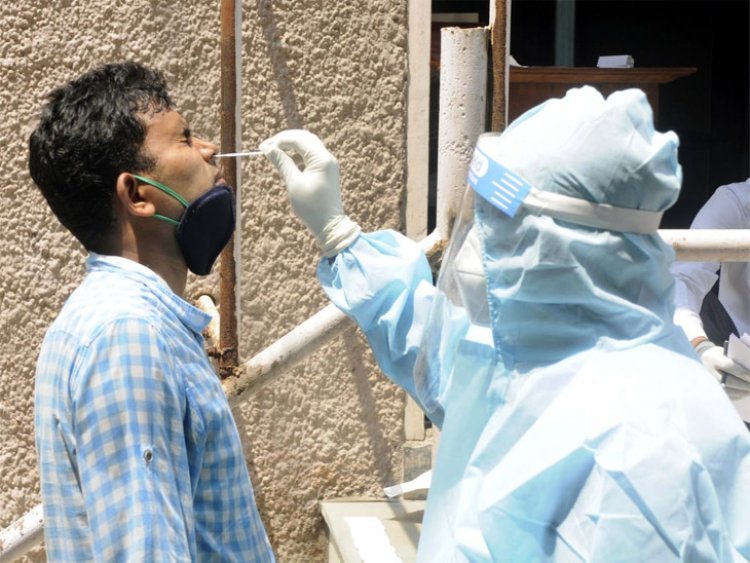 The number of active cases of corona in the country has crossed 10 thousand. In the last 24 hours, 1,805 new patients were found. There, 6 people died. Earlier on Saturday, 1,890 corona cases were found and 7 deaths occurred. With this, the total number of deaths due to Kovid has increased to 5,30,837.
The Health Ministry released the data for the last 24 hours at 8 am on Monday. According to this, active cases have increased to 10,300. Maximum cases are being found in Gujarat-Maharashtra. The daily positivity rate has gone up to 3.19% and the weekly positivity rate to 1.39%.
In the last 24 hours, the maximum number of cases were found in Maharashtra at 397 and in Gujarat at 303. On the other hand, cases were reported in Kerala 299, Karnataka 209 and Delhi 153. The highest number of active cases are in Kerala at 2,471, Maharashtra at 2,117, Gujarat at 1,697, Karnataka at 792 and Delhi at 528.
Apart from this, 77 corona cases have been found in Uttar Pradesh, 46 in Rajasthan, 5 in Madhya Pradesh and 1 in Chhattisgarh in the last 24 hours. Currently, there are 246 active cases in UP, 207 in Rajasthan, 51 in MP and 23 in Chhattisgarh.
Union Health Ministry Secretary Rajesh Bhushan will hold a meeting with health secretaries and senior officials of all states through video conferencing today i.e. on Monday. Preparations will be reviewed in this. On the other hand, during April 10-11, there will be a mock drill regarding Kovid in hospitals across the country.
The mock drill will include both government and private hospitals. In this, the availability of medicines, beds for patients, medical equipment and medical oxygen will be reviewed. Full details about the mock drill will be given in the meeting to be held today. Union Health Secretary Rajesh Bhushan had also written a letter to all the states and union territories two days back. In this, he asked the states to increase corona testing.
Experts believe that the new XBB.1.16 variant may be behind the increasing cases of Kovid, but there is no need to panic. According to experts, follow all the protocols related to Kovid. If someone has not taken the booster dose, then they should take this dose as soon as possible.
Earlier, Dr. Randeep Guleria, former director of Delhi AIIMS, had said that one of the reasons behind the increase in the corona and H3N2 cases could be the changing weather. He told that every year the cases of influenza increase, but there is nothing to panic about. Wear a mask, cover your mouth while coughing and keep sanitizer with you.
On March 23, the Union Health Secretary had told that on average 94 thousand cases of Kovid are being reported in the world in a day. On average, 966 new cases are being received in India in a day. According to Rajesh Bhushan, 19% of the world's corona cases are found in America, 12.6% in Russia and only 1% in India.