Omicron's XBB variant will peak in June, 65 million cases may be registered in a week
The new wave of Corona in China: Omicron's XBB variant will peak in June, and 65 million cases may be registered in a week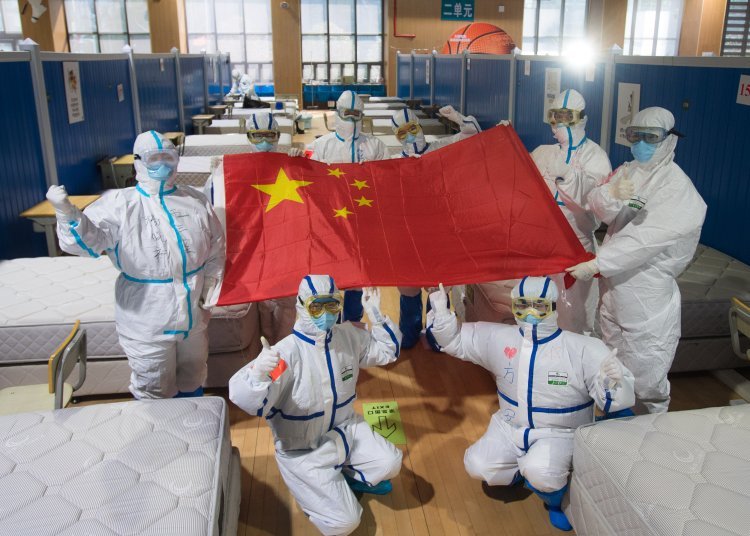 A new wave of Corona has arrived in China. To avoid the XBB variant of Corona, China is rapidly engaged in making the vaccine. Due to the new wave, by the end of June, more than 65 million cases of corona can be reported in China every week. China's top respiratory expert Zhong Nanshan made this claim at the ongoing 2023 Greater Bay Area Science Forum in Guangzhou, Guangdong Province.
He told that China is working on 2 new vaccines to deal with this variant. Nanshan explained that XBB is a variant of Omicron. Experts were already anticipating a small wave of corona in late April and early May. According to estimates, by the end of May, due to this variant in China, about 40 million cases will come every week. After this, the cases will be at their peak in June.
China removed the zero covid policy about 6 months ago. According to the China Center for Disease Control and Prevention, the infection rate of the XBB mutant has increased from 0.2% in February to 74.4% in late April and then to 83.6% in early May. Nanshan said- This new wave of Corona will be more dangerous and faster spreading infection than the wave that came at the end of last year. Seeing this, the government has approved 2 new vaccines. These will soon be available in the market. Apart from this, testing of 3-4 more vaccines is going on.
According to experts, China is ahead of other countries in making more effective vaccines. On the other hand, an advisory group of WHO has advised all the countries to prepare Corona's booster vaccine according to the XBB variant. WHO said- The new vaccine should be made in such a way that it can make antibodies to compete with XBB.1.5 and XBB.1.16 variants.
On the other hand, Wang Guangfa, an expert at Peking University First Hospital, told that there is not much concern about this wave. Its symptoms will be minor and there will not be much increase in the number of patients in hospitals. However, those who have immunity week or who are already facing any disease need to be cautious.
Recently WHO Governor General Tedros Adhanom Ghebreyesus issued a warning regarding the next pandemic. He had said that even though Corona is no longer a global emergency, it does not mean that there is no danger from it now. The next pandemic will definitely come in the world and it can be more dangerous than Covid-19. In such a situation, we have to prepare now.
About 70 lakh people died in the world due to Covid. It was declared a Global Emergency on 30 January 2020. Most people were killed in America due to Kovid. Its first case in India was found in Kerala on 27 January 2020. According to Outbreak India, so far more than 4.49 crore cases of corona have come in the country. There have been more than 5.31 lakh deaths due to the virus. At the same time, the figure for vaccination has crossed 220 crores.