Alibaba founder Jack Ma in Tokyo: Last seen in China in 2021
Alibaba founder Jack Ma in Tokyo: Last seen in China in 2021, the destruction of 'Ma' started with the criticism of the communist government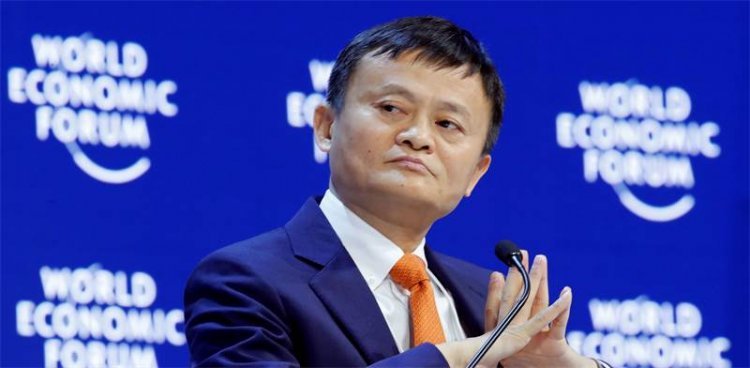 Jack Ma, the founder of the e-commerce company Alibaba, who has long disappeared after criticizing the Chinese government, has been in Tokyo for almost six months. Financial Times has claimed this in one of its reports. The report added that he kept a very low profile during his stay in Tokyo. People aware of his whereabouts said that he had also brought a personal chef and security with him.
Actually, Jack Ma had appealed to the Chinese government to make such changes in the system, which would not try to suppress the effort to start new things in the business. He termed banking regulations as a 'club of the elderly'. After this speech, the ruling Communist Party of China was enraged. Jack Ma's criticism was taken as an attack on the Communist Party.
After this, the Chinese government also stopped the world's largest $ 37 billion IPO of Jack Ma's other company Ant Group. The company was also slapped with an anti-trust fine of $2.8 billion. Ma disappeared after this whole incident. He last tweeted in November 2020. After this, on 20 January 2021, Global Times released a video of him.
Jack Ma came under target during a meeting on 24 October 2020. The biggest officials of Chinese politics and economy were present at this meeting. In this, Jack Ma criticized Chinese banks. He said, "Banks ask for some collateral for funding. Due to this, new technologies do not get funds and new experiments stop. He also called Chinese rules a hindrance in the way. According to the Wall Street Journal, when Chinese President Xi Jinping came to know about Jack Ma's words, he became very angry and ordered Jack Ma to disappear from the scene.
First China stopped Jack Ma's Ant Group's IPO worth $ 37 billion i.e. about Rs 2.7 lakh crore in October 2020. Then only a few days later, China made 'anti-trust rules'. Under these, an investigation was started against Alibaba. Due to this, the market cap of Alibaba declined by more than Rs 10 lakh crore.
To teach Jack Ma a lesson, China went to such an extent that its central bank asked officials of Ant Group to register their entire business under the new rules to remove the errors related to credit, insurance and money management. Could In case of any lapse, the direct responsibility of the officers of the company was also fixed.
According to Quartz, this attempt to restructure one of the world's most valuable companies will leave it in debt. Yet Ant Group officials could not deny it.
For Latest Update from Sangri Today Like us on Facebook and Follow on Twitter. Fore Latest Video News Subscribe our channel on YOUTUBE. Also Join Our Telegram Channel