Entry of Sushma Swaraj's daughter Bansuri Swaraj into politics: Made co-convenor of Delhi BJP Legal Cell
Entry of Sushma Swaraj's daughter Bansuri Swaraj into politics: Made co-convenor of Delhi BJP Legal Cell; Doing legal practice for 16 years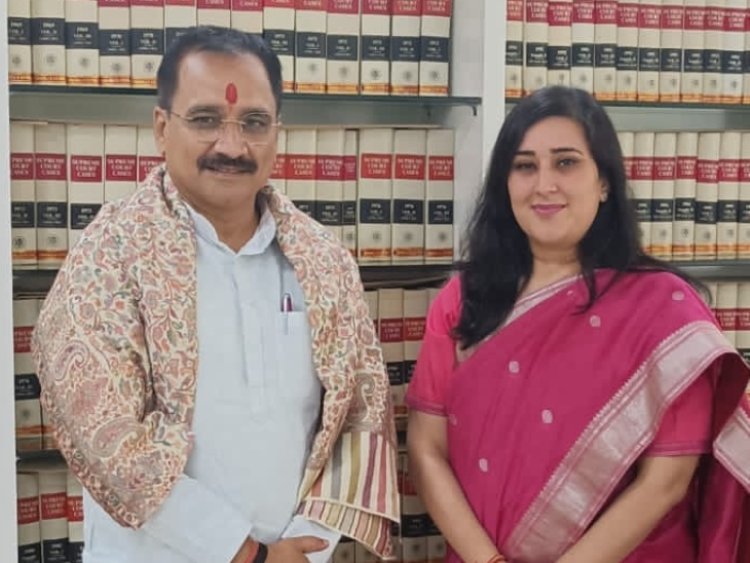 Bansuri Swaraj, daughter of former External Affairs Minister Sushma Swaraj, has entered politics. He has been made the co-convener of the Delhi BJP Legal Cell. Bansuri is a lawyer by profession. Presently she is working as Additional Advocate General for Haryana along with private practice.
On getting this responsibility, he said that I have got this opportunity to serve the party. I am thankful to the party leadership for entrusting me with this responsibility and giving me an opportunity to work actively among the people. On the question of contesting elections, she said that I would like to work on this position now and would not like to think about the upcoming elections.
Bansuri joined the Bar Council of Delhi in 2007. He has 16 years of experience in the legal profession. He graduated in English Literature from the University of Warwick and then studied law at BPP Law School in London. He has a Master of Studies from St. Catharines College, Oxford University.
In her professional career, Bansuri Swaraj has represented several high-profile clients. He has also fought many criminal trial cases and disputes related to real estate, tax, and contracts. It was during Bansuri's private practice that he was appointed Additional Advocate General for Haryana.
Sushma Swaraj was the most popular woman leader in the world's most popular country. He died on 6 August 2019 due to a heart attack. Sushma gave prominence to human sensibilities in the functioning of the Ministry of External Affairs. If Indians settled abroad and were in trouble, they would have immediately remembered Sushma. In June 2017, Sushma tweeted that if you are stuck on Mars too, the Indian Embassy will help you there too.