22-year-old YouTuber murdered in Iraq: Lived with fiancé in Turkey, strangled to death by unhappy father
22-year-old YouTuber murdered in Iraq: Lived with fiancé in Turkey, strangled to death by unhappy father; public outrage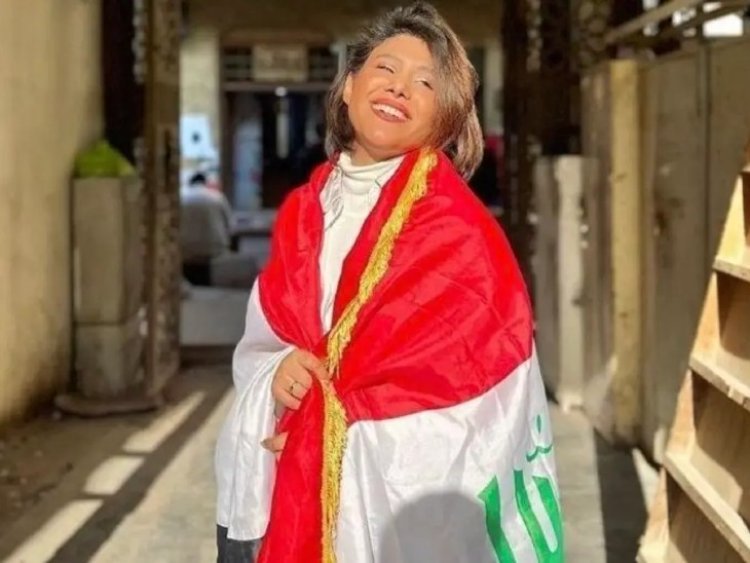 In Iraq, 22-year-old YouTube star Tiba al-Ali was murdered by her father on January 31. Since then, there is an atmosphere of anger in the whole country. In fact, the cases of honour killings are increasing in Iraq. The spokesperson of the Ministry of Interior Saad Mann has also reacted on Twitter regarding this murder.
Saad Maan tweeted on Friday and informed that the incident is in the southern province of Diwaniya. Tiba lived in Turkey and returned to Iraq only a few days ago. There was a long-standing dispute between Tiba and his father. Some call recordings revealed that Tiba lived alone in Turkey, much to her father's dismay. However, YouTube videos suggest that Tiba lived in Turkey with her fiance Mohammad Hajaji.
The police also tried to settle the dispute between father and daughter, after which Tiba was killed a day later. According to local media, Tiba was sleeping in her room when her father strangled her to death. After this, he himself went to the police and confessed his crime. Everyone is surprised about this incident.
According to media reports, Tiba had travelled to Turkey with his family in 2017, after which he refused to return to Iraq. Some purported recordings of Tiba going viral on social media suggest that Tiba left her home after she was sexually abused by her brother.
Tiba had a good following on YouTube. He had 21.7 thousand subscribers. The growth of his channel had improved in the last 2-3 months. She used to share special moments related to her everyday life in Turkey in video form. In Tiba's videos many times her fiancé was also with her. They were originally from Syria but settled in Turkey with Tiba.
After this case of honour killing, the anger of Iraqis has flared up on social media. Activist Alaa Talabani wrote on Twitter – Women in our society are hostage to backward customs due to legal constraints and lack of government measures. Current laws currently do not hold true for domestic violence crimes. Anti-domestic violence laws should be implemented soon. NGO Amnesty International has also condemned the killing.
For Latest Update from Sangri Today Like us on Facebook and Follow on Twitter. Fore Latest Video News Subscribe our channel on YOUTUBE. Also Join Our Telegram Channel