Woman journalist alleges harassment by Uber driver
Woman journalist alleges harassment by an Uber driver: Said- he was staring at the breast from the mirror when I moved away from there, I started turning back again and again.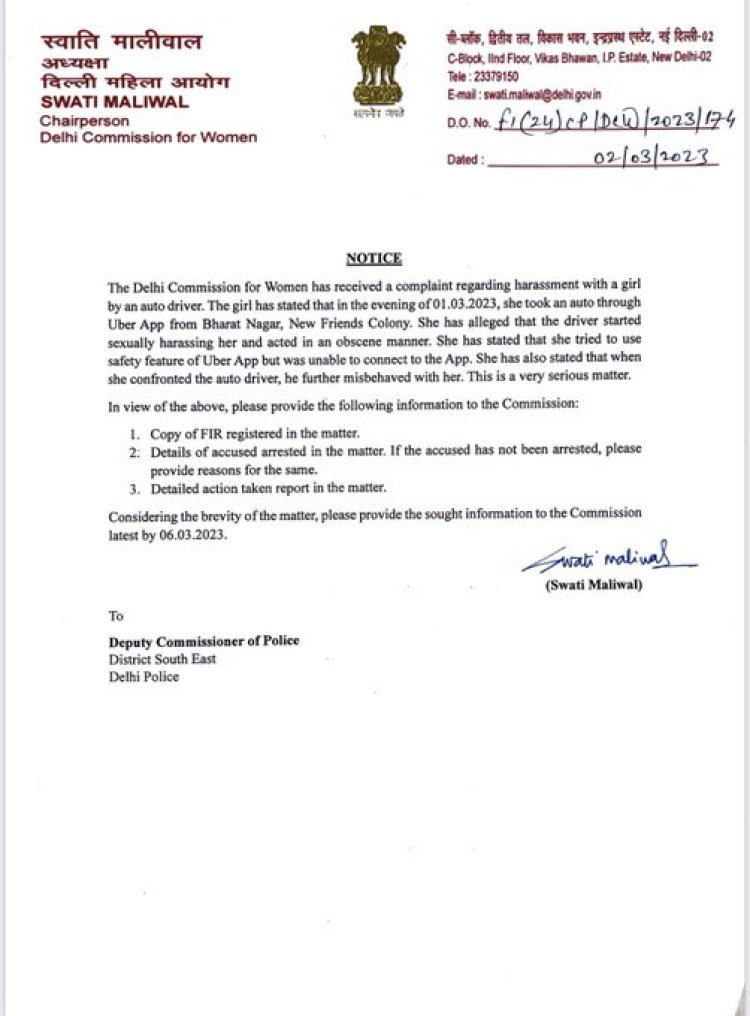 A Delhi woman journalist has accused an Uber driver of sexual harassment. Giving information on Twitter, the woman said that the driver was staring at her breast from the side mirror. Because of this, she shifted to the other side and sat down. Then the driver started staring at him from the left side mirror. When she turned a little more to the side, the driver started looking back at her again and again. The incident took place on Wednesday evening around 4.40 pm, its information has now come to the fore.
However, the Delhi Women's Commission has taken action in the matter. He said that a notice has been issued to the city police and the cab aggregator firm in the matter. On the other hand, on the complaint of the woman, the police have registered an FIR.
Police said the woman had booked a cab from New Friends Colony to Malviya Nagar to go to her friend's house. Due to the incident, he tried to use the safety feature of Uber but was unable to connect. They also threatened to complain to the driver, but he said to go and complain.
At the same time, the police said that the auto-rickshaw was found registered in the name of Mohammad Yunus Khan, a resident of Nehru Camp, Govindpuri. Further investigation is going on. At the same time, a case has been registered against the accused under section 509 of IPC.
Delhi Women's Commission Swati Maliwal has sought information regarding the safety of women in a notice sent to Uber India. The Commission has asked Uber India what steps are being taken by Uber for the safety of women. Along with this, what action has the company taken against the driver?
He has asked whether the police verification was done before the driver who carried out the incident was recruited by the company. If yes, send a copy of the same to the commission.