Web series Panchayat is inspired by Shahrukh's teleplay!
The web series Panchayat is inspired by Shahrukh's teleplay!: Seeing the 34-year-old video, users asked the question, people remembered Young King Khan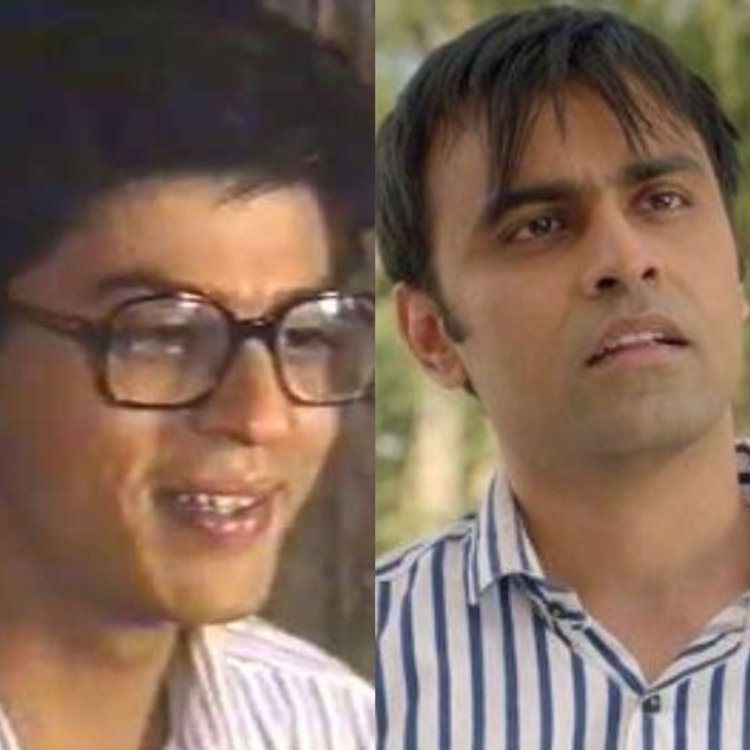 A video of Shahrukh Khan's famous teleplay 'Umeed' is going viral. Social media users claim that actor Jitendra Kumar and Neena Gupta starrer web series Panchayat is inspired by this 1989 TV film.
Many Twitter fans are calling this video very special. He says that this clip of the show is reminding him of young Shah Rukh Khan. This clip is from when King Khan started his career in the entertainment industry.
In this viral video clip, Shahrukh's character is sitting in a bank in the city. Suddenly he gets a promotion and is sent to a village for a job. SRK's character searches for the bank while traversing the difficult roads of the village. That's when he meets a man who shows him the bank. The character sees that it is not a bank but a broken one. This scene of teleplay is very similar to the scene of Panchayat.
In the exact web series Panchayat, Jitendra Kumar's character gets a job in a village in Uttar Pradesh. He has to struggle wherever he goes. This is the reason why users on Twitter are pointing out similarities between Shah Rukh Khan's TV film and the web series Panchayat.
Fans say that the makers of Panchayat must have got this concept from here. A Twitter user wrote- 'This scene reminded us of the Panchayat series of Amazon Prime. Another user wrote- "When I saw Panchayat, I immediately connected it to this show. I felt I was alone, glad to know that many people felt the same way.' The third user wrote- 'How much fun it was to see this. Simple time, simple story, simple Shahrukh Khan.
In an interview given to Bollywood Hungama in 2022, Jitendra said that if Panchayat 2 had been made in the 1990s, Shah Rukh Khan would have been the best choice for the role of secretary.