Get Ready to Lace Up: We Runners Club Launches Coherent 21 Days Running Challenge Season 2, Increasing Nationwide Excitement!
We Runners Club Prepares for Coherent 21 Days Running Challenge Season 2, Creating Excitement
India's renowned virtual running company, We Runners Club, is gearing up for the highly anticipated second season of the Coherent 21 Days Running Challenge. This popular fitness initiative, sponsored by Coherent Lab LLP, Asia Web Solution, Fixnhour Pvt Ltd. and MD Builders has captured the attention of participants nationwide, generating significant excitement for the upcoming event. The poster launch ceremony took place in several cities, including Jaipur, Delhi, Noida, and Chandigarh, with esteemed figures like Dr. Manoj Soni, ACP Devisahay Meena, Vijay Singh, World record Holder Vishnu Tank, Mahesh Dwivedi, Dr. Namit Sharma and Dr. Amit Chandra, Raman Gauba, Ankit yadav, and Shwetansh unveiling the captivating poster.
Scheduled to kick off on June 5, the challenge requires participants to engage in 21 consecutive days of running. Building upon the success of the inaugural season, Rao Sandeep Yadav, the founder of We Runners Club, made the decision to organize the highly anticipated second edition. With over 300 registrations already received, a diverse range of participants, including youth, women, and experienced runners, are eagerly preparing to take part. Prizes await the deserving winners as a testament to their accomplishments.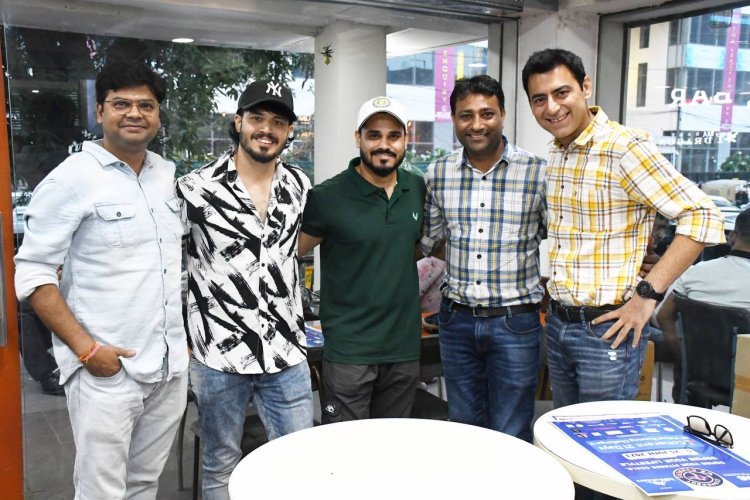 In the previous edition, the Coherent 21 Days Running Challenge witnessed remarkable participation, with more than 100 individuals from over 20 cities, such as Delhi, Mumbai, and Ahmedabad, successfully completing a staggering total distance of 8,050 kilometers within the designated time frame. This influential campaign aimed to promote awareness about the importance of maintaining good health. Mr. Yadav highlighted the significance of cherishing one's body and prioritizing personal well-being, resonating with participants across all age groups.
The victorious champion of the 21 Days Running Challenge was Mandeep Saini from Jaipur, who impressively ran a remarkable distance of 366 kilometers. Ravi Yadav from Roorkee secured second place, covering 213 kilometers, while Vishnu Tank and Yudh Singh tied for third place with 210 kilometers. In the women's category, Bhavna Nandan from Mumbai claimed the top spot by completing a remarkable 204 kilometers. Notably, eight-year-old Yashvardhan Yadav displayed tremendous determination by running a remarkable 52 kilometers.
With registrations already underway, the eagerly anticipated second edition of the Coherent 21 Days Running Challenge is set to commence on June 5. Over 300 entries have been received, representing a diverse range of participants, including bureaucrats, journalists, businessmen, and IT professionals, highlighting the broad appeal of this event. The unwavering enthusiasm exhibited by participants serves as a driving force behind We Runners Club's commitment to organizing future editions, thereby promoting fitness and fostering a healthy lifestyle throughout the country.