Transactions worth 40 crores disclosed in IT raid
10 locker keys found a businessman came on the radar after marrying daughter's most expensive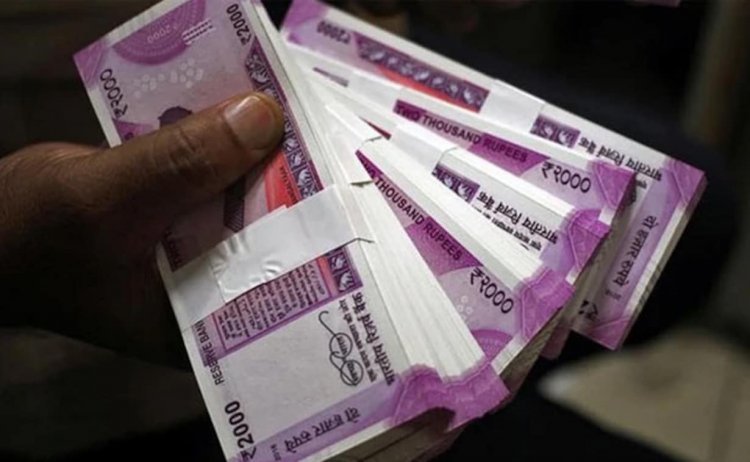 After the raid of the Income Tax Department on 37 locations of real estate and jewelry businessman Alok Kotawala, much evidence has come to hand. Transaction papers and 10 locker keys worth about 40 crores have been found. Kotawala has hotel, horticulture and construction work. In 2016, this businessman was on the radar of the department for spending unaccounted money on his daughter's wedding. At the wedding, she invited many celebrities including Bollywood actor Ranveer Singh.
According to sources, this raid was done on Wednesday at the locations of Alok Kotawala, Pramod Kotawala, Ashish Aggarwal, Kamlesh Jain, Bhimaram Pannalal and their close associates. The investigation is still going on on Thursday. In raids at 33 locations in Jaipur and 4 in Kota, they have also found evidence of unaccounted property and online transactions. A special team is also doing an investigation on computer systems from ledger books. More than 200 income tax and police personnel-officers are involved in the raid. There is talk of disclosure of black money on a large scale.
Sources reveal that Alok Kotawala was on the department's radar ever since his daughter's Royal Grand Wedding in December 2016 at Udaipur's Udaivilas Hotel. This wedding is considered one of the top 10 weddings in India. A lot of money was spent. Kotawala's daughter Sanjali was married to Yashvardhan Lohia, son of Alok Lohia and nephew of Prakash Lohia of the Indonesian textile and petrochemical company Indorama Corporation Group, the second richest in Bangkok. Many foreign artists were invited. Siddharth Katiyal of Delhi had created a special ice stage on the theme of Istanbul. The planning of the Israeli catering, the Italian chef and the famous band from Delhi, the event company of New Zealand was special. There was a ceremony of rounds in Lily Pound. Alok Kotawala's brother-in-law Prakash Lohia is the brother-in-law of steel king Laxmi Niwas Mittal.
A day before the wedding, foreign artists danced on an ice stage at Manak Chowk, City Palace, Udaipur. Bollywood actor Ranveer Singh and actress Jacqueline Fernandez also gave a great performance. The singer was Shankar Mahadevan. American pop singer Ellie Goulding also got a lot of applause.
The wedding was attended by many celebrities, politicians, sports persons and foreign guests from Hollywood, the Bollywood industry and industry. Shaikhs of the Gulf countries also came to the wedding. In this Royal Wedding, City Palace, Jagmandir, Fatehprakash Palace and Hotel Udaivilas were decorated in a royal style for all the rituals from Mehndi to the wedding.
Businessman Alok Kotawala's action on Royal India Jewellery Manufacturing Company Private Limited in Malviya Nagar, Jaipur, hotels being built in Malviya Nagar, his partner's Hotel Ashish in Hathroi and showroom Unique Arts on MI Road, an establishment near Ramniwas Bagh, the second day Thursday also continued. Documents are being scrutinized at several locations including Kotawala Market, Tripolia Bazar, Crops Market, Central Orchids Pvt Ltd, a company dealing in gardening and horticulture, residences, offices and showrooms.
In Kota too, the investigation is going on at many places including Devashish City, and Akash Cinema Hall. Documents are also being scrutinized regarding real estate business in the mall and rural police line area at Kota's Aerodrome Circle. Traders have built hundreds of houses there and sold them to the people. Along with this, the company has also built high-rise multi-storey apartments.
Income Tax officials are busy scrutinizing the documents. The department was getting information for a long time that these business groups and partners were committing huge tax evasion. Many Benami properties have been created by collecting big money from black money. The department had been receiving complaints of undeclared income and tax evasion from the business group for a long time.
For Latest Update from Sangri Today Like us on Facebook and Follow on Twitter. Fore Latest Video News Subscribe our channel on YOUTUBE. Also Join Our Telegram Channel