Tour-travel companies incurred 25.8% loss in 2020-21, 2.7% in 2021-22, now the situation has changed
The tourism industry became profitable after two years: Tour-travel companies incurred a 25.8% loss in 2020-21, and 2.7% in 2021-22, now the situation has changed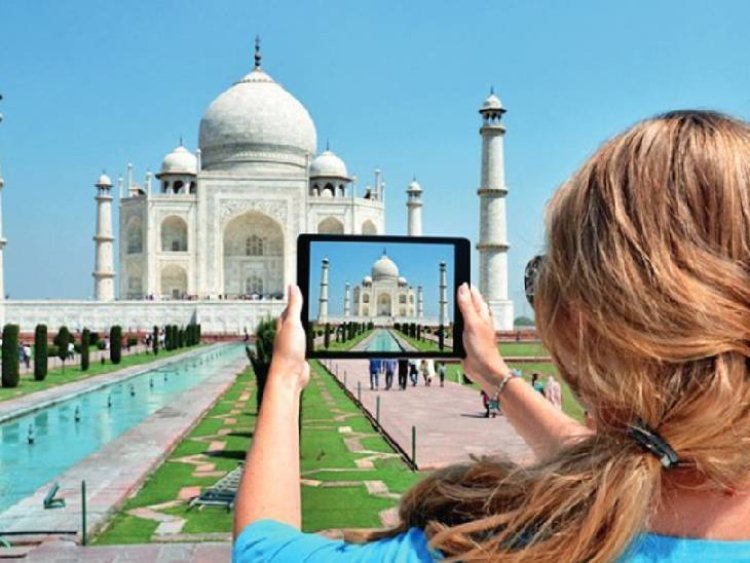 Travel for business and leisure is on the rise. Due to this, the tour and travel sector is all set to turn profitable in the financial year ending March 31. Earlier this industry was in loss for two consecutive years. According to rating agency Crisil, major travel companies may make 6-7% profit in the current financial year. Their earnings are also estimated to reach 90% of the pre-Covid level.
The Crisil report said that the operating loss of tour and travel companies had reached 25.8% in the financial year 2020-21. In the financial year 2021-22 also, their operating loss was 2.7%.
According to the Ministry of Tourism, a large number of foreign tourists visited India last year. Their number has increased four times as compared to 2020. Poonam Upadhyay, the director, of Crisil Ratings, says business travel has increased after the resumption of work from offices and face-to-face meetings. Apart from this, the trend of going for short breaks is also increasing.
According to the statistics of the Ministry of Tourism, after a slowdown in 2020 and 2021, about 62 lakh foreign tourists visited India in 2022. This number is four times as compared to 2020. This year their number is likely to increase further. Crisil's report says that in the meantime, domestic tourists travelling to India and abroad have also increased rapidly.
The revenue of travel operating companies is expected to reach 90% of pre-Covid levels in the current financial year. It will go above the pre-covid level in the next financial year starting from 1 April. However, the business of tour operators may get affected due to an increase in air fares and an increase in tax on foreign tour packages from 5% to 20%.
KB Kachroo, Vice President, of the Hotel Association of India said that the country's tourism industry is now all set to take advantage of global opportunities. According to Kachru, apart from the current financial year, the tourism sector can give the highest return on investment in the next financial year as well.