Today is the second day of Amit Shah's Gujarat tour: will visit Somnath temple
Today is the second day of Amit Shah's Gujarat tour: will visit Somnath temple, and will also launch the trust's mobile app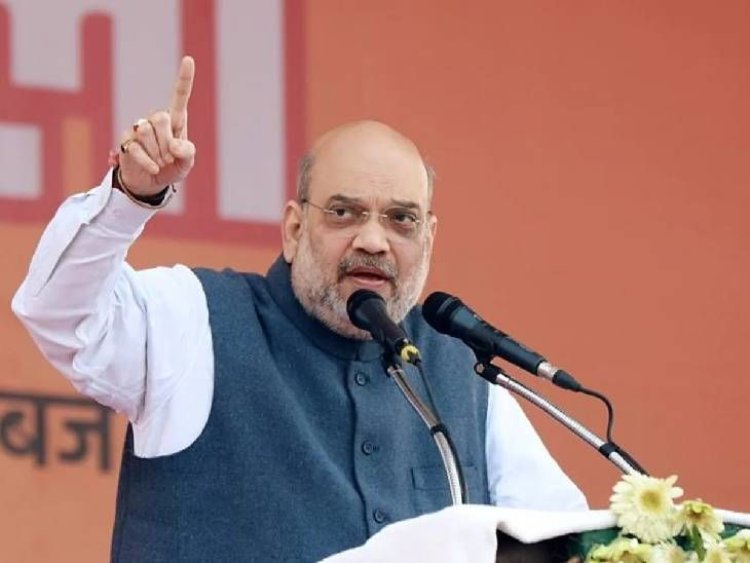 Today is the second day of Union Home Minister Amit Shah's visit to Gujarat. On Sunday, the Home Minister will lay the foundation stone of Junagadh District Bank Headquarters and inaugurate APMC Kisan Bhavan in Junagadh. Apart from this, Shah will offer prayers at Somnath temple and will inaugurate development works online with the launch of Somnath Trust's mobile app. He will attend the convocation of Gujarat Central University as the chief guest at 5 pm.
Amit Shah attended the 49th convention of the Dairy Industry in Gandhinagar on Saturday. Addressing the conference, Shah said that India's milk production has increased 10 times since independence.
He said that in 1970 India was a milk-deficient country with a production of 60 million litres of milk per day, but today it is the largest producer of milk in the world with 580 million litres of milk per day.
According to Shah, our milk processing capacity is around 126 million litres per day, which is the highest in the world. He said that the dairy sector has also worked for the development of the country.
The Home Minister said that the contribution of corporate dairy is huge, which has helped poor farmers and women to become self-reliant. The Indian Dairy Association (IDA) has played an important role in the development of the dairy sector.