Third Test draw between Australia and Africa: Kangaroos capture the series 2-0
Third Test draw between Australia and Africa: Kangaroos capture the series 2-0, Africa scored 106 runs for 2 wickets in the second innings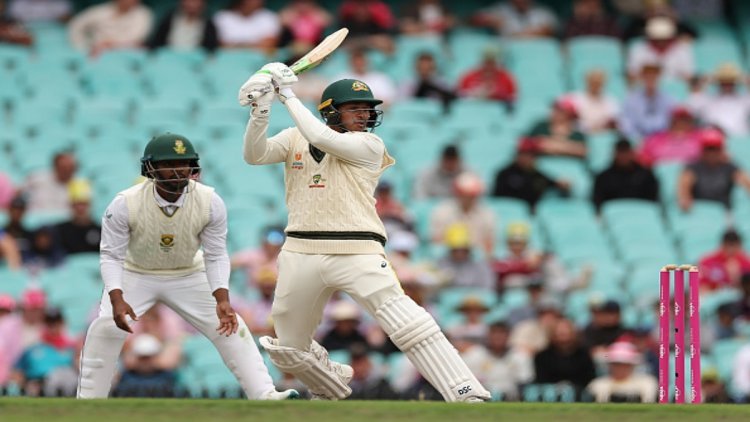 The third Test match being played in Sydney between Australia and South Africa was drawn. In this rain-interrupted match, Australia declared the innings by scoring 475 runs for 4 wickets in the first innings. At the same time, Africa was reduced to 255 runs. After that Australia followed Africa on the last day. By the end of the day's play, Africa scored 106 runs for 2 wickets and destroyed the clean sweep of Kangaroos.
In this way, Australia captured the series 2-0. Australia won both the opening tests. The Kangaroos won the first match played in Brisbane by six wickets, while the match played in Melbourne was won by 182 runs in their favour.
African teams have not played a Test match in Australia since 1992. This is the sixth time that Africa has had to return without winning a single test.
The African batsman who flopped in the first innings played brilliantly in the second innings. Only 15 runs could be scored in the first innings. Opener Sarel Irvi scored an unbeaten 42 in the second innings facing 124 balls. At the same time, Henrik Olsson also scored 35 runs in 61 balls. At the same time, Temba Bavuma returned unbeaten after scoring 17 runs in 42 balls.
Josh Hazlewood, who took 4 wickets in the first innings for Australia, took 4 wickets. At the same time, Pat Cummins, who took 3 wickets in the first innings, took the second wicket in Africa.
For Latest Update from Sangri Today Like us on Facebook and Follow on Twitter. Fore Latest Video News Subscribe our channel on YOUTUBE. Also Join Our Telegram Channel