Tata now has 100% stake in AirAsia India
Tata now has a 100% stake in AirAsia India: AirAsia signed an agreement with Air India and got CCI approval in June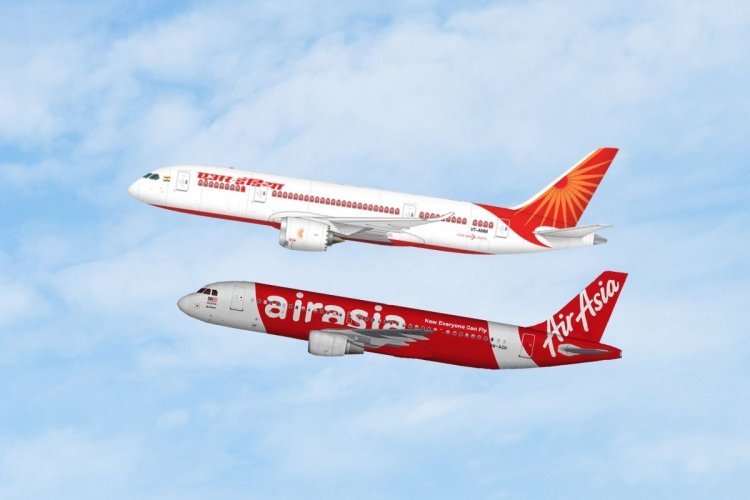 The Tata Group now holds a 100% stake in low-cost airline Air Asia India. AirAsia Aviation Group Limited on Wednesday signed a share purchase agreement with the Tata Group. The Competition Commission of India (CCI) in June approved Tata's Air India proposal to buy the entire equity share capital of AirAsia India.
Tata held an 83.67% stake in Air Asia India. In December 2020, it increased its stake in Air Asia India. The remaining 16% was held by the Malaysian airline group Air Asia Berhad. Air Asia India operates under the brand name 'Air Asia'.
At the same time, Tata has a 100% stake in Air India. Tales Private Limited, a wholly-owned subsidiary of Tata Sons, had acquired Air India and Air India Express from the Government of India for Rs 18,000 crore. This airline was continuously making losses. The Tata Group is now busy making this loss-making airline profitable.
Tata Sons took over management control in January after buying out Air India. Since then, it has started the process of integrating all its four airlines. Under this process, Air India, Air India Express, Vistara, Air Asia India and ground handling firm AISATS will operate from the same office.
For Latest Update from Sangri Today Like us on Facebook and Follow on Twitter. Fore Latest Video News Subscribe our channel on YOUTUBE. Also Join Our Telegram Channel