Strike continues: 80 thousand employees of 120 departments in the state on strike for 54 days
Strike continues: 80 thousand employees of 120 departments in the state are on strike for 54 days, and the burden of pendency increased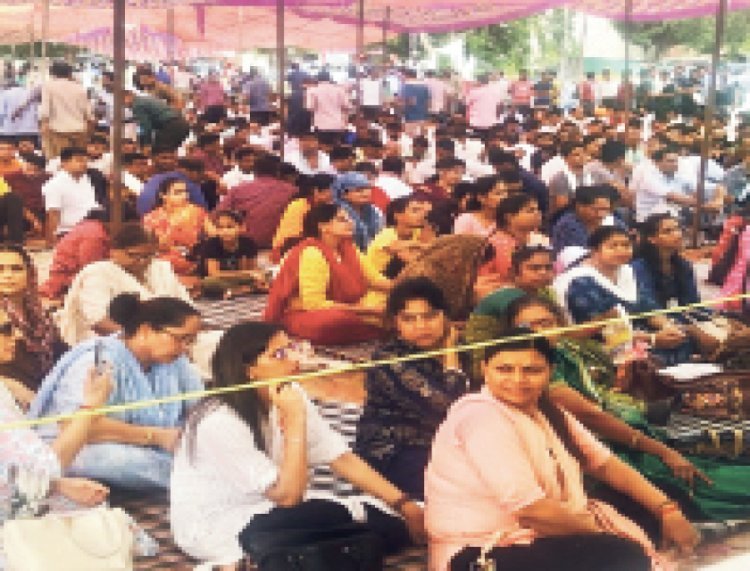 Due to 80 thousand ministerial employees of 120 departments being on strike for 54 days in the state, the works of common people are getting affected. This movement is affecting the work of common people. In the Jaipur district alone, about two thousand pendency of EWS, domicile, and caste certificates are going on. Due to the increase in pendency, Patwaris have been engaged in this work in the district.
The works of various schemes of the government including original residence certificate, status certificate, will, Vikram Patra, lease of panchayats, Jan Aadhaar card, and ration card are stuck. Apart from this, other works including food security, right to information, and guardianship are also not being done, due to which the common people are facing a lot of problems. Lease in JDA, driving license in RTO, and pension cases are stuck in social justice jurisdiction.
In Jaipur Collectorate, out of 350 employees, about 200 employees are on strike. Due to 200 ministerial employees being on strike in JDA, about 5 thousand cases related to the lease, and name transfer are stuck. Where there used to be 700 registries in Jaipur in the registration stamp, but now there are 300. Bar licenses in hotels and permission of leakers in parties are being affected due to 150 excise employees being on strike. Due to 80 employees of the co-operative being on strike, the work of the co-operative was not being done. 300 employees in Finance Bhavan are not going to work. Due to this, the payments of RGHS and hospitals are not being made. Where 400 driving licenses are made daily in RTO, now only 100 licenses are being made. There is no checking of GST in cell tax and the tax of goods coming from outside the city is not being calculated.
State President of the State Ministerial Employees Federation, Rajsingh Chaudhary, and General Secretary of the Federation, Virendra Dadhich told that now 5 employees have died, and three employees had heart attacks. Here, the strike of the employees has now been supported by the Housing Board Employees Federation. Under the leadership of Dashrath Singh, President of the Rajasthan Housing Board, he announced his support by attending the Mahapadav.