Sona Mohapatra furious over Sajid's entry into Bigg Boss
Sona Mohapatra furious over Sajid's entry into Bigg Boss: Said- TV channels have become corrupt, sad to see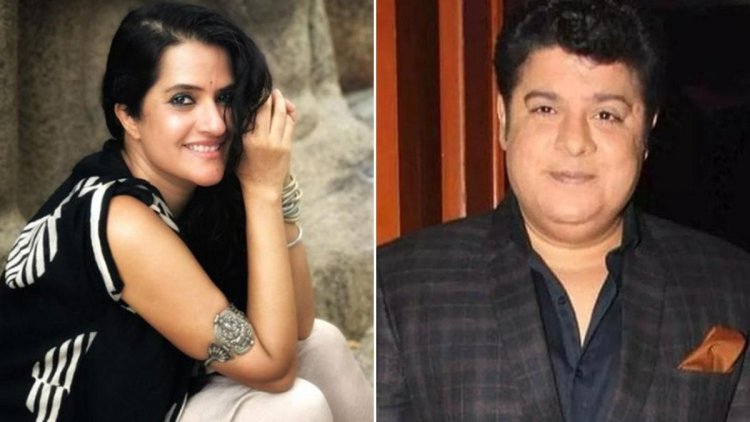 Singer Sona Mohapatra is always in the news due to her outspoken statements on social media. This time he has attacked Indian TV channels. The singer has opposed the inclusion of filmmaker Sajid Khan as a contestant in the 'MeToo' case in Bigg Boss 16. He has condemned the makers and the channel of the Big Boss show. Not long ago, Sona had also criticized the presence of other MeToo accused singers Anu Malik and Kailash Kher on the reality show Indian Idol.
Sona wrote in a reply to a news anchor on her Twitter handle – "Now another 'MeToo accused Sajid Khan has also joined the reality show, before this person like Anu Malik and Kailash Kher who have already faced the allegation of MeToo. He is also sitting as a judge in reality shows. Indian TV channels have become completely corrupt, it hurts to see."
In her next tweet, Sona accused the TV channels and said- "I am sure marketing and creative teams are adopting these disgusting tactics for free publicity. PR gives them such corrupt ideas. This will give them promotions like in the past. I got the Indian Idol show. Well, sleep well while dancing on the grave of your soul."
Sona Mohapatra did not stop here. He has also attacked Sajid's cousin brother Farhan Akhtar. Sona has alleged that Farhan speaks only when things are convenient for him. Sona has said that Farhan should have spoken even when Sajid was accused of MeToo.
While talking once on the MeToo campaign, Sona Mohapatra also accused singers Anu Malik and Kailash Kher of sexual harassment. After Sona's allegation, Anu Malik was removed from the judge's post on the reality show Indian Idol, but after getting a clean chit in this case, he returned to the show.