Shraddha Kapoor reveals biggest lie of her life during "Tu Jhoothi Main Makkar" promotional event in Jaipur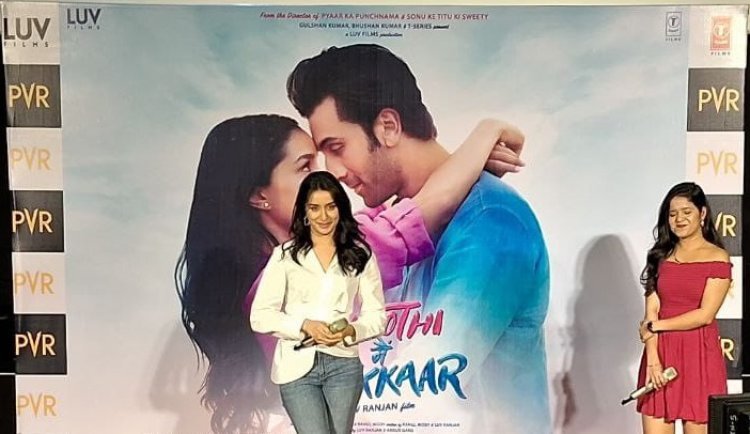 Shraddha Kapoor reveals biggest lie of her life during
Bollywood actress Shraddha Kapoor recently arrived in Jaipur to promote her upcoming film "Tu Jhoothi Main Makkar". This romantic comedy features Shraddha Kapoor and Ranbir Kapoor in lead roles, and is scheduled to be released on March 8, 2023, on the occasion of Holi.
During her promotional visit to Jaipur, Shraddha shared some interesting tidbits about her personal life with the media. She revealed that the biggest lie she has ever told is "Bapu nahi maanenge" (father won't believe it). This quote is famously associated with Mahatma Gandhi, who used it to describe his nonviolent protest against the British during the Indian Independence Movement.
Shraddha also expressed her excitement about the film's release and said that she and Ranbir had a great time working together on this project. The duo will be seen sharing screen space for the first time in this film, which is directed by Luv Ranjan and produced by Luv Films and T-Series.
Apart from Jaipur, Shraddha has also promoted the film in Pune, Indore, and Ahmedabad. The promos and songs of the film have generated a lot of buzz among the audience, and fans are eagerly waiting for its release. In particular, the recently released song "Show Me The Thumka" has become a hit on social media, with fans sharing their own renditions of the song.
The film is expected to be a hilarious take on the theme of lying, with a unique and entertaining storyline. With its star cast and talented crew, "Tu Jhoothi Main Makkar" is poised to be a big hit at the box office. The film is sure to entertain audiences across the country, and it is definitely worth watching for all fans of Bollywood romantic comedie