Ricky Ponting said- Kohli is a champion player, and will play big innings soon
Ricky Ponting said- Kohli is a champion player, and will play big innings soon: Said- the India-Australia Test series was like a nightmare for batters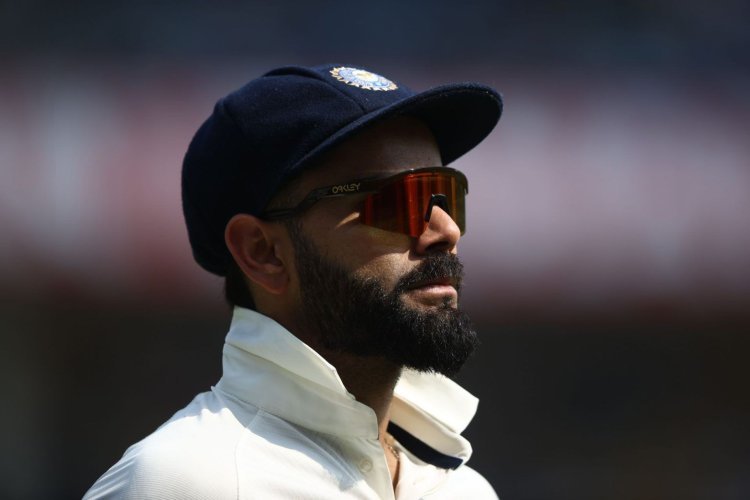 Former Australia captain Ricky Ponting said that the Border-Gavaskar Trophy being played in India is like a nightmare for the batsmen. The spinners dominated the entire series, the batsmen didn't get runs from the bat. Here, like Virat Kohli, the rest of the batsmen also struggled. But, Kohli is a champion player and will soon be seen playing big innings in Tests as well.
Ponting said in the ICC review – For Kohli, I have always said that he is a champion player, who always finds a way to move forward from difficulties. The runs are not coming off his bat right now. We all are also expecting big innings from him, but Kohli himself knows this fact.
When you are a batsman and runs are not coming out of your bat, then you start realizing in yourself that something is going wrong. But, I am not worried one bit about that, I am sure Kohli will bounce back and play big innings.
Ponting is confident about Virat's return to form, but Kohli has not been able to make a fifty in the last 14 innings in Tests. He last played an inning of 79 runs in South Africa on 11 January 2022. His best score since this inning was 45 runs. He could cross the 25-run mark only twice, which means he scored less than 25 in 12 innings.
Even in the ongoing Test series against Australia, Kohli could not do anything special. In 5 innings of 3 Tests, he could only play innings of 12, 20, 44, 13 and 22 runs. Although Ponting said that the ongoing Test series in India is like a nightmare for the batsmen. The spinners have more help here.
Ponting also said this because a century has been scored in the 3 Tests of the series. Even the batsman could cross the figure of Fifty only 7 times which is really worrying for the batsmen.
In the India-Australia Test series, Ponting said that Australia made a great comeback after losing the first 2 Tests. It was really great to win the match after losing the toss on a turning track in Indore. Everyone knows that batting is difficult in this series. Not because there are a lot of turns here, but also because the bounce on the pitches is very less.
When a pitch doesn't bounce, most batters are confused about whether or not to step out for the next shot. In this confusion, they lose wickets.