Ravindra Jadeja will not leave Chennai Super Kings: Auction may be held on December 16 this year
Ravindra Jadeja will not leave Chennai Super Kings: Auction may be held on December 16 this year, the budget of each team will be Rs 95 crore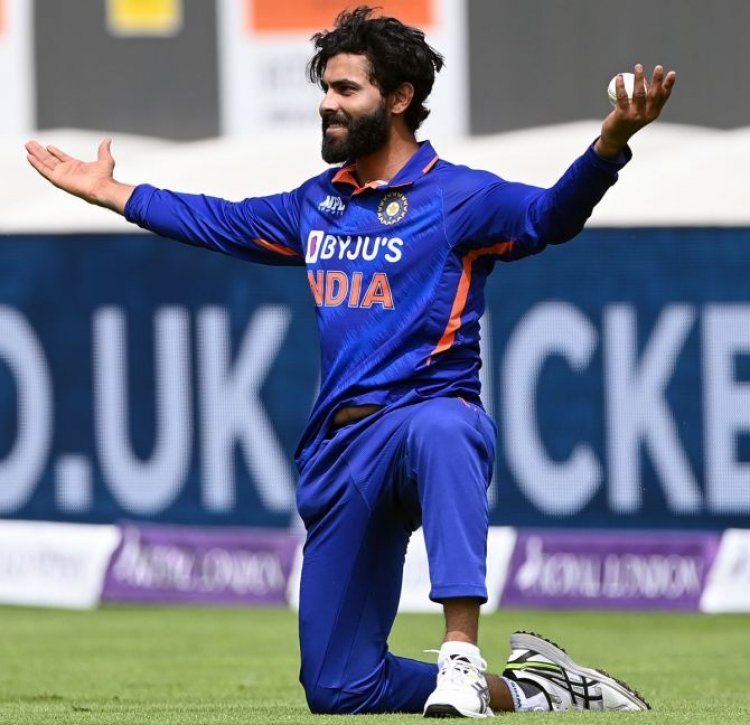 The Board of Control for Cricket in India (BCCI) is planning to hold the auction for the Indian Premier League (IPL) 2023 in mid-December this year. According to media reports, its date has been fixed as December 16 this year.
During a recent informal discussion, the franchises who have apparently received cues from the BCCI or the IPL authorities, have discussed the possible IPL schedule.
This time the auction process will be shorter. Its Venue has not been decided yet. At the same time, the date of the league has not been revealed yet. It is being speculated that after the restoration of the home and away format, the league can be organized in the last week of March next year.
This time each team will have a budget of Rs 95 crore for the players' auction, which is Rs 5 crore more than last year. This means - each team will have a minimum reserve amount of Rs 5 crore to start with. Changes in the budgets of teams also hinge on whether the team releases or trades its players.
During IPL 2022, when news of differences between Ravindra Jadeja and Chennai Super Kings (CSK) management surfaced, speculations had intensified that star all-rounder Ravindra Jadeja would either be released or replaced in the next season of IPL. Trade will be done with the team. Recently, it was also revealed that there is a trade between CSK and Gujarat Titans (GT) regarding Jadeja and Shubman Gill, but both franchises refused to accept this.
At the same time, some other teams had also requested Jadeja's trade. Including Delhi Capitals, but CSK management says that they have no plan to not keep Jadeja on the team. He is definitely one of the best players in the world.
It is being speculated that apart from Jadeja, Rahul Tewatia and R. Gujarat Titans have received several requests for Sai Kishore's trade, but the winning team has turned down all offers.
The transfer/trade window will remain open till a week before the IPL auction and will reopen a week after the auction.
The world's biggest cricket league IPL is now going to return to its old form i.e. in the home-away format. Now 10 teams will be seen playing at the fixed venue. BCCI President Sourav Ganguly has also mailed the state unit in this regard. It has been said that we are going to organize the Men's IPL in the home-away format with 10 teams in the month of June.
Ganguly said in a message sent to the state units, 'IPL will be organized in the format played on the home ground and the opposition team's ground from next year. All 10 teams will play their home matches at their respective venues.