PM Modi to go on two-day Karnataka tour: will hold 6 public meetings and 2 roadshows
PM Modi to go on two-day Karnataka tour: will hold 6 public meetings and 2 roadshows; Have gone to Karnataka 8 times in 2023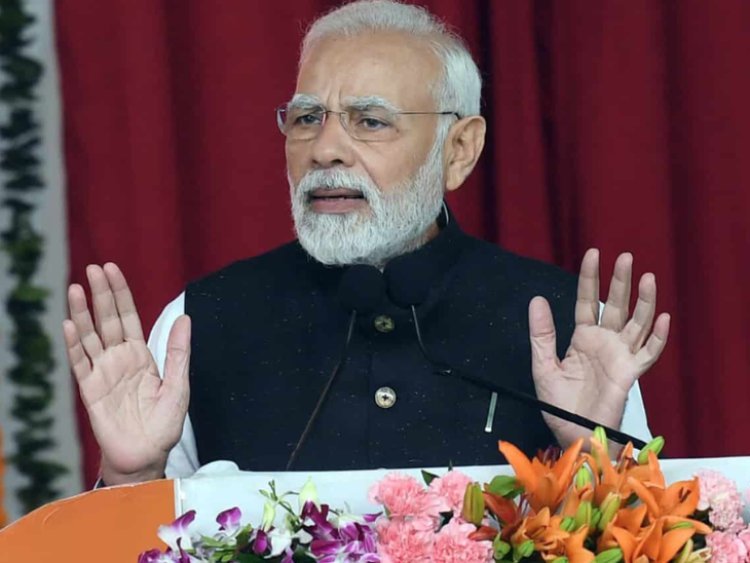 Prime Minister Narendra Modi will be on a two-day tour of Karnataka from today. During this, he will address 6 public meetings. Apart from this, roadshows will also be held at two places.
PM Modi will reach Bidar airport in Karnataka from Delhi on Saturday morning. From there he will go to Humnabad in Bidar district and address a public meeting at 11 am. After this, the Prime Minister will address a public meeting at Vijayapura at around one o'clock.
After Vijayapura, PM will go to Kudachi in Belagavi district and address the people. The PM will then fly to Bengaluru in the evening to hold a roadshow in Bengaluru North.
This year PM Modi visited Karnataka eight times before campaigning. The last time he visited here was on 9 April. Prior to that, he had reached Davangere in Karnataka on March 25 to mark the conclusion of BJP's statewide 'Vijay Sankalp Yatra' and addressed a public meeting after a roadshow.
Prime Minister Modi had a virtual talk with 50 lakh BJP workers in Karnataka on 27 April. The PM said that if the workers appeal to the people to vote for the BJP, then people will definitely bless them. Booth winning begins when the worker wins the families attached to the booth, wins their hearts.
On May 10, votes will be cast for the assembly elections in Karnataka. PM Modi will hit the ground running on April 29 for the election campaign. They will hold about 15 public meetings and roadshows till May 7.
The PM said that the biggest difference between the BJP and other parties is the approach. The agenda of our opponents is to grab power and our agenda is to develop the country in 25 years, to make it free from poverty and to take forward the potential of the youth. BJP is building a youth team to lead Karnataka's development journey in the coming 25 years.
The PM said that in the last 9 years, wherever there is the double-engine government of BJP, poor welfare schemes have come to the ground rapidly. In the states where there is no BJP government, they try to ensure that no scheme of the central government is successful. Some people do not join the scheme at all and there are some states which change the name of the scheme.