PM Modi on Gujarat tour: 29 thousand crores will be given to the state
PM Modi on Gujarat tour from today: 29 thousand crores will be given to the state, will show the green signal to the third Vande Bharat train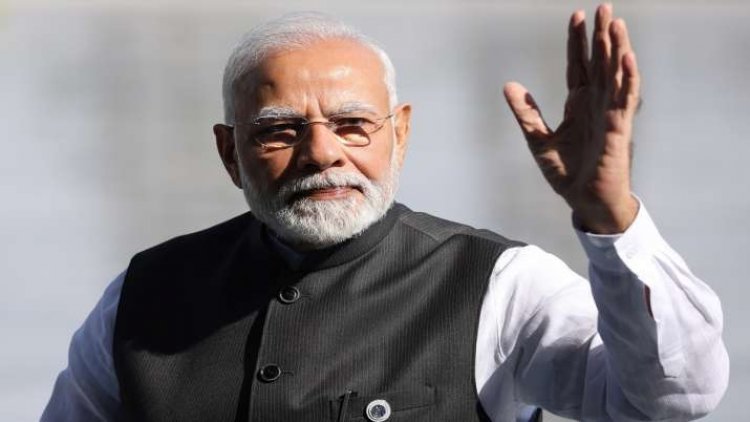 Prime Minister Narendra Modi will be on a two-day visit to Gujarat from today. During this, the PM will give projects worth 29 thousand crore rupees to the state.
According to the information given by the PMO, the PM will inaugurate the 36th National Games at Modi Stadium in Motera this evening. Apart from this, different programs will be involved in Ahmedabad, Surat, Bhavnagar and Ambaji. Will flag off the country's third Vande Bharat train and inaugurate the Ahmedabad Metro Rail Project.
PM Narendra Modi will inaugurate the 36th National Games at Modi Stadium in Motera on Thursday evening. Almost all the preparations have been completed by the Ahmedabad Municipal Corporation and the state government regarding the Prime Minister's program. Over one lakh people from several cities of the state are expected to attend the opening ceremony of the National Games.
In the opening ceremony to be held in the evening, parking arrangements have been made for buses coming from the outskirts in more than 25 plots. Four gates have been made to enter the stadium. VVIPs will get entry from Gate No. 3-4, while the general public will be given entry from Gate No. 1-2 from the main entrance of the stadium.
PM Modi will flag off Vande Bharat Express from Gandhinagar Railway Station on 30th September. In this boarding will reach Kalupur station. From here 2 metro rail routes will start. Will address a public meeting at AES Ground, Ahmedabad.
PM Modi will inaugurate 3526 houses made of Rs 334.33 crore under the Pradhan Mantri Awas Yojana in Rajkot. Apart from this, the foundation stone of many projects worth more than 7200 crores will be laid in Ambaji. Along with having darshan and worship at the Ambaji temple, Gabbar will attend the Maha Aarti at the shrine.
The Prime Minister was on a two-day visit to Gujarat on 27 August. During this, he participated in the Khadi festival on the Sabarmati Riverfront. Here he operated a spinning wheel with 7500 Khadi artisan women. After the Khadi festival, the PM inaugurated the new foot over the 'Atal Bridge' on the Sabarmati river.
On August 28, about a dozen projects, including 'Smriti Van', was inaugurated in the Kutch district. He inaugurated and laid the foundation stone of projects worth about Rs 4400 crore in Bhuj. It also included the Kutch branch canal of the Sardar Sarovar Project.