Russia is conducting fake referendum in Ukraine
Russia is conducting a fake referendum in Ukraine: people said - voting was done at gunpoint; Putin is preparing to occupy 20% of Ukraine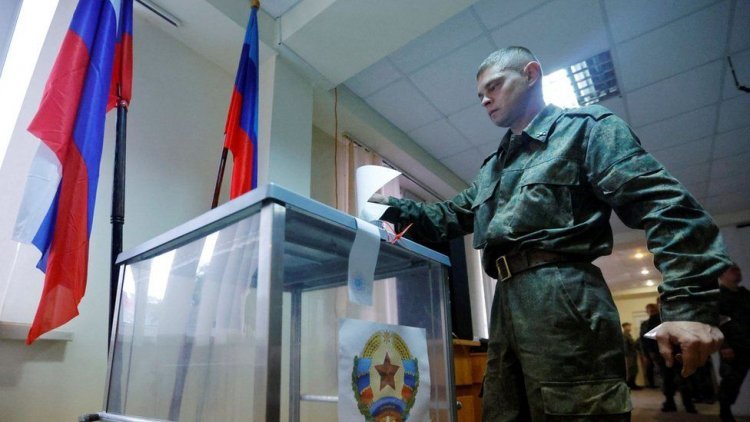 Russia's attacks on Ukraine continued for the 217th day. Meanwhile, Russia has claimed victory after holding referendums in four regions of Ukraine. That is, Russian President Vladimir Putin is preparing to occupy about 20% of the total area of ​​Ukraine.
The four provinces of Ukraine will be officially merged with Russia in the name of a fake referendum. According to the referendum results, 93.1% in Ukraine's Zaprozia, 87% in Kherson, 98.4% in Luhansk and 99.2% in Donetsk showed their faith in Russia. Regarding this referendum, Russia is accused of getting the people to hold a referendum in their favour at gunpoint.
Occupied Russia had made several outposts in Zaprozia. It has been conducting a fake referendum in the name of the people for the past week. On September 27, the last day of the referendum, hundreds of such vehicles were seen passing through Russian-held areas. Elena Krymskaya of Zaprozia said that a whole book could be written on the horror that her family faced.
Meanwhile, late Wednesday, the US asked Russia to leave its citizens immediately. Poland and Bulgaria have also asked their citizens to do the same. These countries believe that Russia can now launch a major attack on Ukraine on the basis of the referendum. On the other hand, Georgia has opposed the entry of Russians.