Parents become accused when private part is hurt: 2-year-old Indian girl in Germany's custody
Parents become accused when the private part is hurt: 2-year-old Indian girl in Germany's custody, couple fighting legal battle to bring back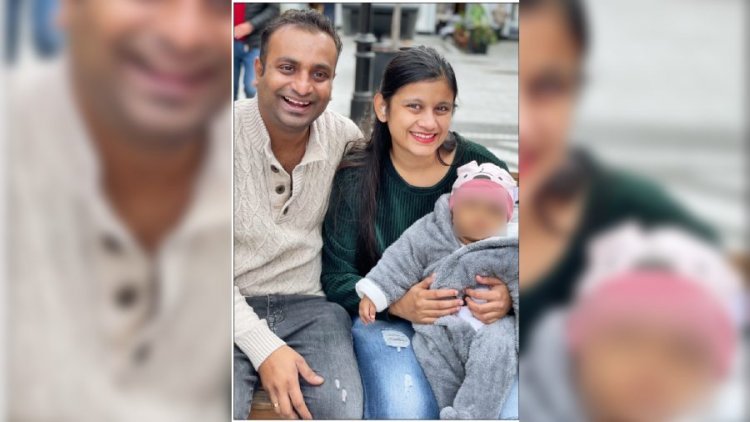 An Indian couple in Germany's Berlin has been fighting a legal battle for 15 months to get back their own daughter, Ariha. This family of Gujarati origin lives in Berlin. Ariha's father had come here on a work visa and was working as a software engineer. According to mother Dhara Shah, earlier her life was normal, but after September 2021 it completely turned upside down.
At that time Ariha was about 7 months old. Her grandmother had come to Germany and by mistake, she injured Ariha's private part. He then took Ariha to the hospital, where he was accused of sexual assault. The girl was sent to foster care. The investigation was closed in February 2022 without charges. But haven't sent Ariha back to her parents yet.
Berlin Child Services has filed a case for termination of parental rights over the child. The hearing of the case has not started. This case will last for 2-3 years. Mother Dhara said that Ariha is going away from her customs as well. We didn't eat meat, but in foster care, he has to eat all this. While we are from the Jain community. Ariha's parents want to take her back to India, but they are left with no option. They are afraid that their baby girl may not go away from them forever. Because according to the rule, after keeping the child in foster care for a certain time, he is not sent to the real parents.
The girl's parents have been talking to India's Ministry of External Affairs for the past year. He had also said to intervene in the matter. Germany's ambassador, Philipp Ackermann, said a week ago that he was aware of the seriousness of the issue. German Foreign Minister Annalena Bierbock said the child's well-being is a priority. The agency takes custody of the child only if the child is not safe at home. Presently the matter is pending in court. Something can be said about this only after the verdict.
For Latest Update from Sangri Today Like us on Facebook and Follow on Twitter. Fore Latest Video News Subscribe our channel on YOUTUBE. Also Join Our Telegram Channel