Odisha woman cricketer's body found hanging from tree: Family accuses coach of murder
Odisha woman cricketer's body found hanging from a tree: Family accuses coach of murder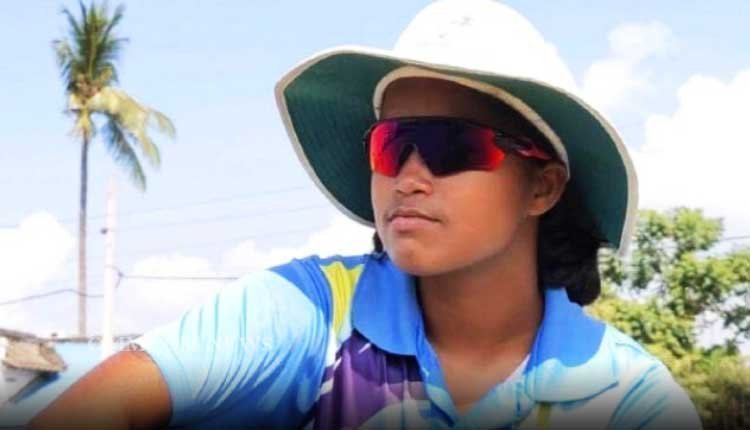 On the one hand, Odisha is hosting the Hockey World Cup. Because of this, he is being praised everywhere. On the other hand, there is news of the suspicious death of a female cricketer in Odisha.
The dead body of this 26-year-old cricketer named Rajshree Swain was found in a tree in the forest of Odisha. The relatives have accused the coach of murder. The police are probing the matter.
According to the information received, Odisha's female cricketer Rajashree Swain was missing since January 11 and her body was found on Friday (January 13) in a dense forest near Cuttack. Cuttack's Deputy Commissioner of Police Pinak Mishra said- 'Rajshree's body was found hanging from a tree in Gurdijatiya forest in Athagarh area. Rajshree's coach lodged a missing complaint with the Mangalabagh police station in Cuttack on Thursday (January 12). He said- 'A case of unnatural death will be registered at Gurdijatiya police station. The police are yet to ascertain the cause of his death. However, Rajshree's relatives alleged that she was murdered as there were injury marks on her body and her eyes were also damaged.
Rajshree's scooter was found near the forest. His mobile was also switched off. Police said- 'Investigation will be done from all aspects.' At the same time, the family members of the woman cricketer said- 'Around 25 women cricketers including Rajshree were part of the training camp organized by Odisha Cricket Association (OCA) at Bajrakabati area. Which was planted for the preparations for the upcoming National Tournament to be held in Puducherry. All stayed in a hotel. The Odisha state women's cricket team was announced on 10 January, but Rajshree's name did not figure in the list.
Police said the next day the players went to the cricket ground in the Tangi area for practice but Rajshree told her coach that she was going to Puri to meet her father. Rajshree's family accused Odisha Cricket and the coach of the team of the death. Woman cricketer's sister told local media- 'Odisha Cricket Association and Coach Banerjee are responsible for my sister's death. We suspect a larger conspiracy. If she was under pressure, she would have come home or would have died somewhere else. Why did he choose such a dense forest? What happened to her that she could not bear? She was a happy-go-lucky, fun-loving girl and couldn't have done it except under unbearable pressure.'
Rajshree's father surrounded Odisha Cricket and said- 'My daughter was murdered and hanged by Odisha Cricket.' The cricketer's mother alleged, 'She had come to Cuttack for the selection camp. She was staying at the Palace Hotel. After a 10-day selection camp, she was deliberately dropped from the final team despite being the best player. She was under pressure and called her sister and told her that even though she was an all-rounder, she was not picked for the team.
For Latest Update from Sangri Today Like us on Facebook and Follow on Twitter. Fore Latest Video News Subscribe our channel on YOUTUBE. Also Join Our Telegram Channel