NSUI became active in the election year: 9 general secretaries, 18 secretaries appointed in Rajasthan
NSUI became active in the election year: 9 general secretaries, 18 secretaries appointed in Rajasthan, executive body expanded after 3 years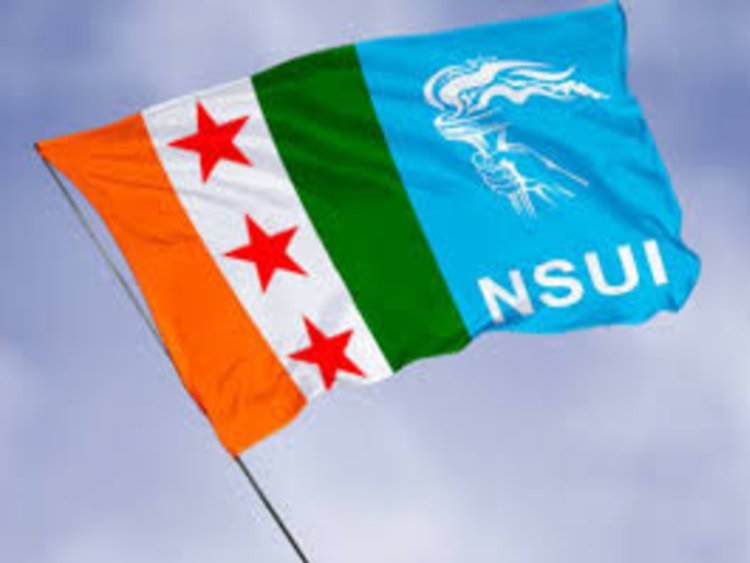 With the beginning of the election year in Rajasthan, the political stir has intensified. In this series, the National Student Union of India (NSUI) has expanded the Rajasthan executive. Under which 9 state general secretaries and 18 state secretaries have been appointed. The appointment has been made by NSUI in Rajasthan organization after 3 years. In which youth workers have been given a chance keeping in mind the social engineering.
Rajasthan NSUI in-charge Gurjot Sandhu has appointed Rahul Bhakar, Dharamveer Lamba, Bablu Solanki, Kanta Gwala, Bhavesh Purohit, Mahavir Gurjar, Mohit Nayak, Jitendra Kumar Meena and Ritu Barala as state general secretaries in the new executive. Whereas Rohit Bana, Dushyant Sharma, Bheraram Patel, Bhupendra Singh Shekhawat, Oma Chaudhary, Rohit Java, Ramniwas Goyal, Sukhdev Silari Chaudhary, Shubham Sanaka, Shivraj Singh Chauhan, Ramlal Vishnoi, Shahbaz Chahal, Arvind Damor, Satish Munda are on the post of State Secretary. , Iqbal Khan, Dilkhush Meena, Hemant Kumar and Mahavir Poswal have been included in the executive.
Actually, assembly elections will be held in Rajasthan this year. At the same time, before that, the student union elections are also proposed in August. In such a situation, after a long time, NSUI has started election preparations by expanding its organization in Rajasthan. Whereas earlier in the year 2022 student union elections, NSUI could not make its student union president even in one of the 15 government universities of the state.