Muslim Women's now has a right to pray in Mosques
Women can read Namaz in the mosque: Muslim Personal Law Board said in the Supreme Court – but men should not sit with the worshipers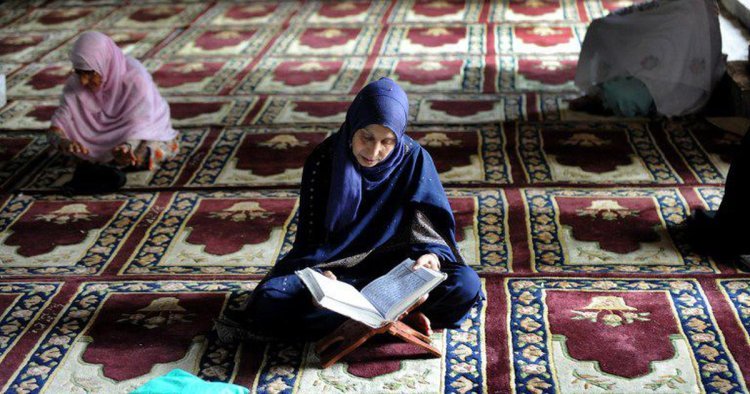 The All India Muslim Personal Law Board has told the Supreme Court that women can go to the mosque and read Namaz if they want. There is no prohibition in Islam for women to pray in mosques, as long as they do not sit among or with male worshippers. If a mosque committee has designated a separate place for this, then women can go there.
In fact, a Muslim woman and advocate Farha Anwar Hussain Sheikh from Pune filed a petition in the Supreme Court in 2020. In it was said that the ban on the entry of women into mosques should be declared illegal.
In the affidavit given by the board, it has been said that whether the woman wants to go to the mosque for namaz or not, is in her hands to decide. Muslim women are not obliged to offer 5 times prayers or Friday prayers in Jamaat. Whether a woman prays at home or in a mosque, she will get the same sawab (merit or reward). It is not like this for men, for them, there is a rule to offer namaz in the mosque itself.
However, the board also said that it is a body of experts, that advises on the principles of Islam. However, he does not want to comment on any religious belief.
Farah, in her petition, had claimed that there is no mention in the Quran, the holy book of Islam, that women cannot enter the mosque. This ban violates the constitutional rights of Muslim women as well as their right to live life with dignity.
To prove her point, Farah said that in Mecca and Medina, women pilgrims perform Hajj and Umrah only with the men of their families (mahrams).
In the affidavit, the Muslim Personal Law Board rejected the argument of the petitioner outright. The board said – There are separate arrangements for men and women in Mecca or Medina. The separation of men and women was a religious requirement given in the Islamic scriptures. It could not be ended.
The affidavit states, the stand of the petitioner with regard to Madina-Mecca is completely wrong and misleading. Masjid-e-Haram is placed differently in Islam.
As far as Mecca is concerned, both men and women are advised to keep a distance from each other while doing Tawaf. As soon as the worship begins there, men and women separate and form groups.
Mosque committees in India are free to make separate places for women. There is also an appeal to the Muslim community that whenever new mosques are built, take care of a separate place for women.