Murder-terrorism case against Imran Khan
Murder-terrorism case against Imran Khan: Action after the death of PTI worker during the rally, 100 party workers arrested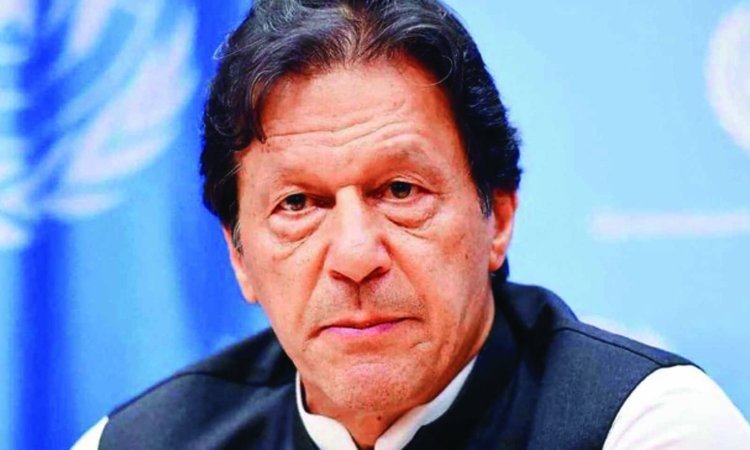 A case of murder and terrorism has been registered against former Prime Minister of Pakistan Imran Khan and 400 of his workers. Lahore police have also arrested 100 activists. This action has been taken after the clash with the police at the rally of Imran's party Pakistan Tehreek-e-Insaf (PTI).
A PTI worker was killed during the clash. After this, the police registered a case against the workers themselves. On this, PTI leader Fawad Chaudhary said – Instead of registering an FIR against their colleagues for the murder of our worker, the police have accused Imran and 400 workers of murder.
In fact, on March 8, PTI workers were about to take out a rally from Imran's house, in view of which Section 144 was imposed in Lahore. After this, there was a clash between PTI workers and the police gathered outside Zaman Park. Police also used tear gas and water cannon to remove them. Seeing the escalation of the clash, Imran announced to withdrawal from the rally.
According to PTI, an activist Ali Bilal was killed by the police in the clash and several activists were injured. And according to the FIR, PTI members threw stones at the policemen, and 11 policemen were injured.
Imran said- The government is looking for an excuse to postpone elections in Punjab and for this, it needs dead bodies. Police have picked up 100 of our workers. We will not allow the nefarious designs of the government and its leaders to succeed. This is the 80th case registered against Imran in 11 months after Shahbaz Sharif's party PML-N came to power.
PTI has announced to file a case against Punjab Caretaker Chief Minister Mohsin Naqvi, Home Minister Rana Sanaullah, Punjab IG Usman Anwar and Lahore Police Chief Bilal Kamayan in this matter. At the same time, Punjab IG has constituted a 2-member committee to investigate the clash outside Zaman Park.
Earlier on Sunday, Islamabad and Lahore police reached his house to arrest Imran in the Toshakhana case. However, at that time the police could not catch Imran due to his disappearance and returned empty-handed. During this, Imran Khan had gathered his supporters outside Zaman Park to avoid arrest. Four roads lead to Zaman and his supporters with sticks and rods present on all four.