Lack of Government Assistance Leads to Tragic Suicide of Father in Poverty-Stricken in Satna District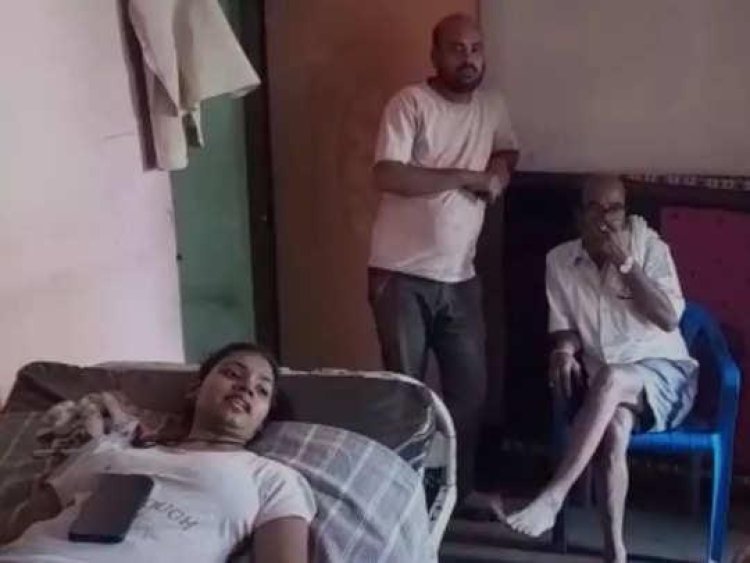 Lack of Government Assistance Leads to Tragic Suicide of Father in Poverty-Stricken in Satna District ( Image Source: NBT )
In a tragic incident that has highlighted the dire poverty in the Satna district of Madhya Pradesh, India, a father, Pramod Gupta, committed suicide due to financial distress. Gupta had exhausted all his savings to pay for his daughter's medical treatment and received no assistance from the government. He resorted to selling his own blood to buy flour and refill the gas cylinder before ultimately taking his own life by jumping in front of a train.
Before committing suicide, Gupta called his daughter and explained that he was tired and saw no other way out of his situation. Gupta's elder daughter revealed that their family was living in extreme poverty, and her father had to sell his blood to buy flour for the household.
Gupta had sold his properties, including his home and shop, to meet the medical expenses of his ailing daughter and fulfil the family's basic needs. Despite seeking help from the administration, he received no assistance, and the poverty and the system ultimately overwhelmed him. The incident left his daughter in shock, and she lost her footing and fell when she heard the news.
This heart-wrenching incident is a stark reminder of the poverty that many families in India face. Despite government initiatives and programs, many still struggle to make ends meet and provide for their families. The lack of adequate support and assistance in times of crisis can lead to tragic outcomes like Gupta's suicide.
The incident has sparked widespread outrage and calls for action from the government to address poverty and provide better support systems for families in need. Many are also calling for better access to healthcare and financial assistance programs for those who need them the most.
Gupta's suicide is a tragic and preventable loss that highlights the need for greater support for those living in poverty in India. While there are no easy solutions to this complex issue, it is imperative that governments and communities work together to address poverty and ensure that families have access to the resources and support they need to survive and thrive.