Intranasal Vaccine 3rd Clinical Trial Completed
Bharat Biotech Submits Data to Drug Regulator; the UK approves effective modern vaccine on Omicron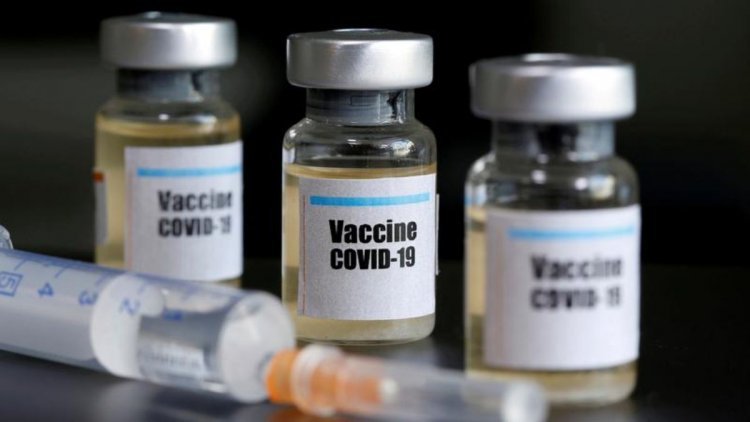 Bharat Biotech's third clinical trial of the BVB-154 intranasal vaccine for Covid-19 has been completed. The company has submitted the vaccine data to the drug regulator. It states that this vaccine has proved to be safe and immunogenic in the first and second trials. This vaccine can be given as a booster dose. On the other hand, the UK has approved the effective Moderna vaccine on Omicron.
Bharat Biotech said that in the first and second trials, this nasal vaccine has proved to be safe, well tolerated and immunogenic. It was tried as a booster dose on people who have taken both doses. Its data has been sent to the National Regulatory Authority for approval.
At present, we are getting the vaccine through injection into the muscles. This vaccine is called the intramuscular vaccine. The nasal vaccine is one that is given through the nose. Because it is given through the nose, it is called an intranasal vaccine. That is, it does not need to be given by injection nor is it given like an oral vaccine. It is kind of like a nasal spray.
Suchitra K., Joint Managing Director, Bharat Biotech. Ella said that on this 75th Independence Day, we are announcing the successful completion of a clinical trial of India's first nasal vaccine BVB-154. If approved, the vaccination campaign will accelerate.
This vaccine has been made jointly by Bharat Biotech and Washington University School of Medicine (WUSM). According to the Clinical Trials Registry, this trial was conducted at 14 locations and 3,100 people across the country. It was also compared with COVAXINO, in which it was successful.
Many microbes, including coronaviruses, enter the body through the mucosa (the wet, sticky substance found in the nose, mouth, lungs, and digestive tract). The nasal vaccine produces an immune response directly in the mucosa itself. That is, the nasal vaccine raises soldiers to fight from where the virus infiltrates the body.
The nasal vaccine produces immunoglobulin A (IgA) in your body. It is believed that IGA is more effective in preventing infection at an early stage. It prevents infection as well as prevents transmission.
The UK on Monday approved the Moderna vaccine targeting Omicron. The UK has become the first country to do so. The Medicines and Healthcare products Regulatory Agency (MHRA) on Monday allowed its use as a booster dose for adults. The agency said that in the trial, this vaccine has proved effective on both Corona and Omicron. It is made by the American pharmaceutical company Moderna.
For Latest Update from Sangri Today Like us on Facebook and Follow on Twitter. Fore Latest Video News Subscribe our channel on YOUTUBE. Also Join Our Telegram Channel