Insects found in Gulab Jamun of Secretariat canteen
Insects found in Gulab Jamun of Secretariat canteen: pebbles found in samosas ordered in minister's office; Butter - elders had ants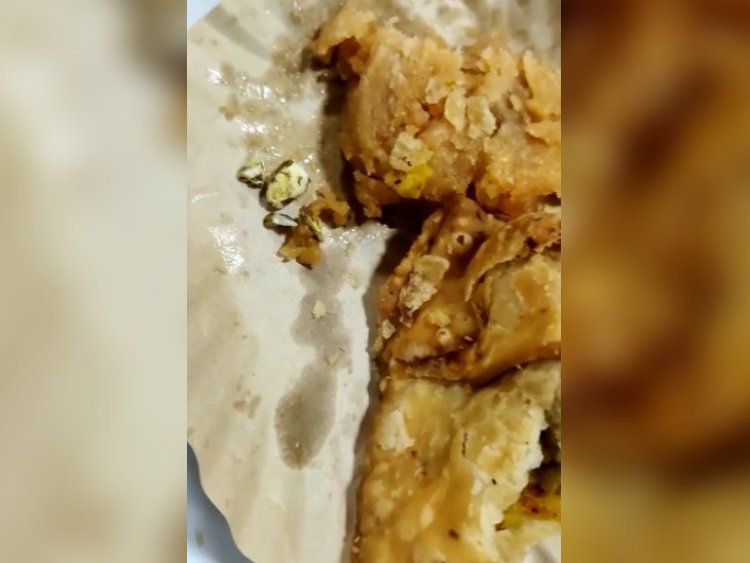 A shocking picture has come out from the canteen of Rajasthan Government Secretariat. Insects were swimming in Gulab Jamun. Pebbles were found in the samosa. The condition was so bad that there were ants in the butter elders and rats were roaming around. The employees union who reached the spot locked the canteen. In the secretariat, there are offices of ministers as well as officers including the CM.
On Tuesday, in the office of Tourism Minister Vishvendra Singh, Section Officer Sanjay Chaudhary, Assistant Section Officer Mahesh Kataria and Clerk Rakesh Meena ordered samosa from the canteen of the Secretariat Employees Union. Pebbles came out in the samosas while eating. The officers-employees called the President of the Rajasthan Employees Union on the spot, but due to not coming, the employees reached the canteen in anger.
Checked the food items kept in the canteen. During this, it came to know that all the sweets are substandard. Insects found in Gulab Jamun. There were ants in the butter elders and rats were seen roaming around. When the employees saw the canteen operator, he was not present. Employees Union General Secretary Kapil Verma locked the canteen in the presence of everyone.
Kapil Verma said that for the last several days, complaints were being received about food in the canteen. The canteen operator was warned several times, but even after that, the quality was not improved. On Tuesday, again pebbles came out in the samosas made in the canteen. When he came on the spot, he found a pile of dirt here. Let us tell you that there are 5 canteens of different unions in the secretariat.
For Latest Update from Sangri Today Like us on Facebook and Follow on Twitter. Fore Latest Video News Subscribe our channel on YOUTUBE. Also Join Our Telegram Channel