Huma Qureshi was seen making fun of Farah Khan
Huma Qureshi was seen making fun of Farah Khan: Seeing the airport look, she said - why are you wearing this bedsheet?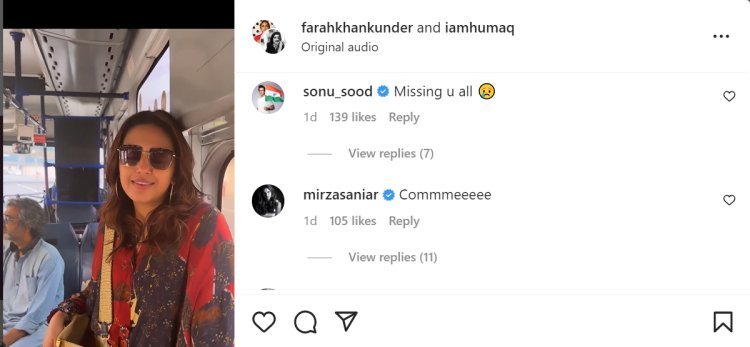 Film director Farah Khan always remains in the headlines for her fun style. He has often been seen pulling celebs. But recently Farah herself became a victim of this, a video related to which has been shared by Farah on her social media account. In this video, Farah is seen with her brother Sajid, and Huma Qureshi. During this, Huma was seen making fun of her airport look.
This video of Farah is from Chartered Coach, in which she is seen with her friends. Everyone has left for Hyderabad. At the beginning of this video, she says, 'I have booked a coach instead of a chartered flight for all of you,' after which she turns the camera towards everyone one by one. Meanwhile, Huma takes Farah's phone and asks her, 'Why are you wearing a bedsheet?' In response to this Farah said, 'Zara brand will file a case on you'.
Fans are very fond of this video on social media. Apart from the same fans, many celebs have also given their reaction to this video. Commenting on this, Bollywood actor Sonu Sood wrote, 'I am missing you all.' While commenting, Sania Mirza wrote, 'Come'.