Fingerprint surgery gang exposed in Telangana
Fingerprint surgery gang exposed in Telangana: Used to change fingerprints of convicts expelled from Gulf countries so that they can go there again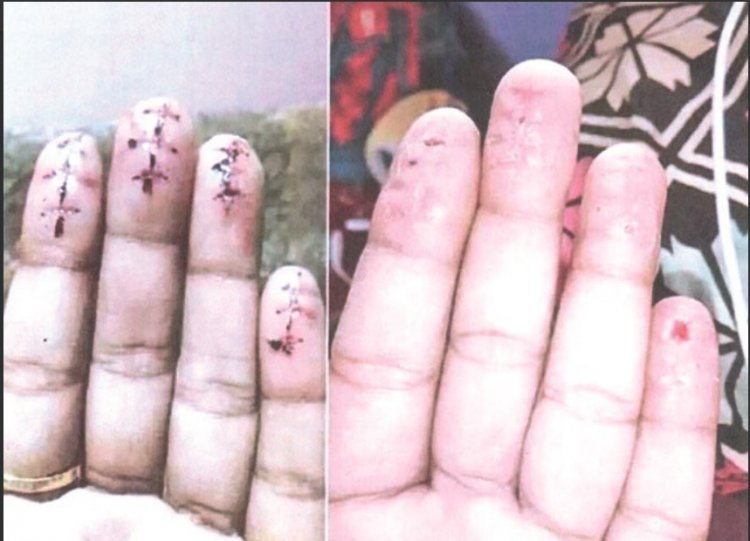 Fingerprint surgery gang exposed in Hyderabad, Telangana. Police have arrested two accused in this case. These people used to manipulate the fingerprints of the convicts who were expelled from the Gulf countries so that they could go back to work there.
According to the police, the accused have performed 11 such surgeries to change the fingerprint pattern in Kerala and Rajasthan as well. He used to charge 25 thousand rupees for surgery. Two construction workers who underwent surgery to return to Kuwait have also been arrested.
On 29 August, a special team conducted an operation in the Malkajgiri zone of Hyderabad and arrested 4 people. These people were staying in a hotel in Hyderabad. It is learned that he was about to perform surgery on more people in the Ghatkesar area.
According to the police, 36-year-old Gajalakondugri Naga Muneswara Reddy is a radiologist and X-ray technician at Krishna Diagnostics in Kadapa district. At the same time, 39-year-old Sagbala Venkata Ramana is an anesthesia technician at DBR Hospital in Tirupati. Bovila Siva Shankar Reddy (25) and Rendla Rama Krishna Reddy (38) worked as construction workers in Kuwait.
Police said that in the process of surgery, Gajalakondugri and Sagbala used to cut off the upper layer of the fingers. After this, removing the part of the tissue, the fingers were sewn. The wound would heal in a month or two. After this, there used to be little change in the fingerprint pattern for a year.
People who had undergone surgery used to get their fingerprints updated on the Aadhar card. After this used to apply for a fresh visa to Kuwait with a new address. Earlier, a gang was busted by the Cyberabad Police. The gang used to clone fingerprints using polymers to extort money.
For Latest Update from Sangri Today Like us on Facebook and Follow on Twitter. Fore Latest Video News Subscribe our channel on YOUTUBE. Also Join Our Telegram Channel