Bomb information on Singapore Airlines plane turned out to be false
Bomb information on Singapore Airlines plane turned out to be false: Flight from San Francisco to Singapore, fighter jets gave air security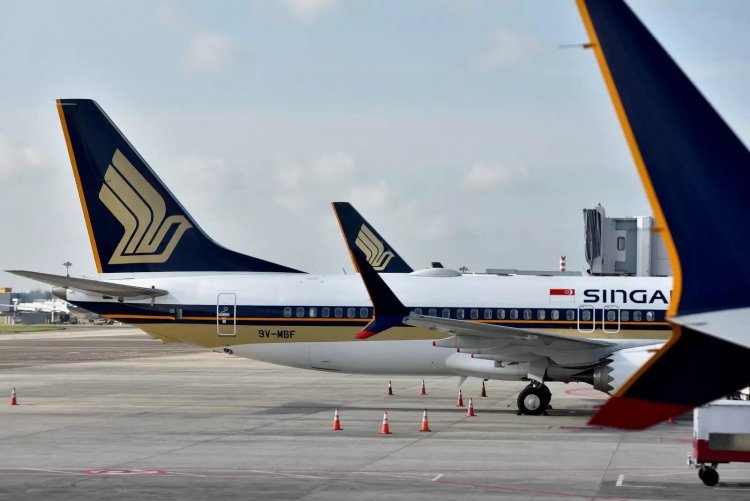 Reports of a bomb on a Singapore Airlines plane have turned out to be false. This information has been given by the Ministry of Defense of Singapore. It was told that the passenger on the flight from San Francisco claimed to have a bomb in his handbag. Nothing was found during the search after landing. At present, the accused has been arrested.
According to the ministry statement, a Singapore Airlines flight took off from San Francisco to Changi in Singapore. Meanwhile, the 37-year-old passenger claimed that he had a bomb in his handbag and started assaulting the crew members. This caused panic among the passengers. The crew somehow pacified the passengers and immediately informed the authorities.
After receiving information about the bomb, the Singapore Air Force sent two fighter jets F16C/Ds to the rear of the plane. After this, the landing of the plane was done at Changi International Airport. The military immediately searched the plane and the passenger, but the bomb threat turned out to be false. The accused has been arrested and the police are investigating.
The airline issued a statement that it landed safely at Changi Airport at around 5:50 am on Wednesday, 16 hours and 25 minutes after takeoff from San Francisco. All passengers are safe. We are assisting with the investigation.
Singapore Airlines is considered one of the safest airlines in the world, but over the years it has seen several such incidents. In 2019, a bomb was reported on a flight going from Mumbai to Singapore. It landed safely at Changi Airport under the supervision of the Singapore Air Force. During the search, the police did not find any suspicious object. After this, 263 passengers on board were questioned, but except for a woman and a child, all other passengers were allowed to leave.
A year before that, a male passenger travelling on the airline's budget career commented that there was a bomb in his bag, which caused the plane to make a U-turn. He was later fined $4,500.
For Latest Update from Sangri Today Like us on Facebook and Follow on Twitter. Fore Latest Video News Subscribe our channel on YOUTUBE. Also Join Our Telegram Channel